ALPHA MALE: Accessorize Like a Man
Wednesday, November 02, 2011
Women cover themselves in jewelry, carry fancy purses, wear scarves during all four seasons, and own a different belt to match each outfit. Men on the other hand are constantly struggling to add a little Tabasco sauce to their daily uniform. Its socially acceptable for a woman to wear all sorts of bling and blang, but a single misstep by an accessorizing male leads a style only acceptable to the cast of the
Jersey Shore
.
There are several male accessories that with successful execution, can turn dull into dapper.
The Pocket Square: For example, a well styled tie and pocket square can turn an everyday suit into a fashion masterpiece. In my opinion, a pocket square should accompany almost any suit and jacket combo. Pocket squares are daring – showing a level a confidence in dress.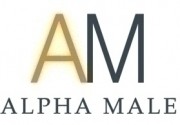 The Watch: Make sure you wear a watch that matches the quality of clothing you are wearing. There is no sense in pairing a $100 watch with a $5,000 suit. Choose a watch that compliments your outfit without screaming for attention.
The Socks: A cool accessory for both the dressed and casual is a pair of well-thought out hosiery. You can wear socks that match your outfit…or completely clash with your outfit. It takes a confident man to pull off some hosiery, but that's why you're reading the article… You're the man anyway, right?
Jewelry your thing? Only if you follow these 4 rules.
1. Earrings aren't cool unless you're a rapper.
2. Necklaces are great, but keep them under your shirt. (Also note – chest hair is not an accessory. Keep this under your shirt too).
3. If you're going to wear a ring, make sure it's a wedding ring, Stanley Cup ring, or Superbowl ring. All other rings should be kept at home.
4. Teeth grills, well you've got to love them, so they're in...not.
As both the president and owner of Marc Allen Inc, Marc Streisand takes the custom clothing business very personally. Having enjoyed a successful career in the clothing industry since 1985, Marc brings his clients extensive specialized experience in menswear. Prior to taking over the Marc Allen store in March 2005, he cultivated his knowledge of luxury male attire in New York and his home state of New Jersey, where he began his vocation at Wallach's Specialty Stores. Nothing gives him greater pleasure, he says, than seeing raw cloth transformed into a custom outfit that can directly impact his customer's lifestyle.
Related Articles
Enjoy this post? Share it with others.