ALPHA MALE: To Shave Or Not to Shave?
Wednesday, September 21, 2011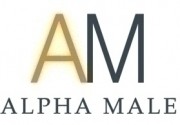 Introducing Alpha Male, GoLocal's new, weekly style tipsheet from Rhode Island's Marc Streisand. A well-known tastemaker and president/owner of Marc Allen Fine Clothiers in Providence, Streisand will bring weekly, engaging, no-nonsense style advice to men, from how to pick out a tie to better grooming tips. Today, the beard: shave or no shave?
Providence is a city of facial hair marvel. Strolling down South Main Street on any fair weather day, one receives a crash course in facial hair 101. One might find a RISD student sporting a mustache rooted in Brooklyn hipster culture or an advertising executive sporting a face of scruff to complement his $300 jeans and Cucinelli jacket. Providence is a mixing bowl of personalities and the city has the variety of facial hair styles to match.
Facial hair = manly
Let's face it, along with cigars and black eyes, growing facial hair is as masculine as it gets. That said, not all men are versed in the art of proper facial hair growth. There are three key ingredients that need to work in unison for facial hair success; the right genetics, proper style selection, and regular grooming. Since genetics are out of our hands (some men are just genetically wired to grow ugly facial threads or nothing at all), we're going to focus on style and grooming.
What is right for you?
By growing and properly styling facial hair, men are able to make the most of their facial features. Different parts of the face may be emphasized (or de-emphasized) with proper facial hair styling. As a general rule, men with round faces should have slim, well-trimmed, round beards. Lines should be sharp and the rest of the face and neck should be well shaven. On the contrary, men with rectangular faces should choose a less manicured look and opt for a five o'clock shadow. A five o'clock shadow will make the face look more oval and will create visual balance to your elongated face.

Finally and most importantly; trim and groom your facial hair. There is nothing less stylish than a dead squirrel resting across someone's face…or even worse, last night's Federal Hill dinner caught in one's moustache.
Three smart tips
For starters, go to the barbershop. These guys are trained to cut the hair on your head, and they are equally competent trimming the hair on your face.

Second, purchase a $25 dollar trimmer at CVS and use it weekly. Make sure hairs are even, lines are crisp when needed, and things are kept. A little weekly grooming goes a long way.

Finally, make sure the areas around your facial hair are clean and shaven. Stylish facial hair is not a vacation from shaving, it takes work to ensure facial hair success.
As both the president and owner of Marc Allen Inc, Marc Streisand takes the custom clothing business very personally. Having enjoyed a successful career in the clothing industry since 1985, Marc brings his clients extensive specialized experience in menswear. Prior to taking over the Marc Allen store in March 2005, he cultivated his knowledge of luxury male attire in New York and his home state of New Jersey, where he began his vocation at Wallach's Specialty Stores. Nothing gives him greater pleasure, he says, than seeing raw cloth transformed into a custom outfit that can directly impact his customer's lifestyle.
Related Articles
Enjoy this post? Share it with others.