Clark Adds 3 to Board of Trustees
Wednesday, January 03, 2018
Clark University
has named Ellen Hughes-Cromwick, Nancie Julian, and Ronald Shaich to its Board of Trustees.
"The addition of Ellen, Nancie and Ron gives us access to their deep professional experience, innovative thinking, and informed perspectives about the value of an inspired education. Their contributions will enhance our partnership with President David Angel and our distinguished faculty to build on Clark's successes and cultivate fresh areas for growth," said Board Chair Steven Swain.
The New Members
Hughes-Cromwick is the former Chief Economist of the U.S. Department of Commerce, and the former Chief Global Economist at Ford Motor Company where she oversaw the economic, financial, and automotive industry forecasting used to support business strategy, finance, and planning. She previously served as Senior Economist at Mellon Bank in Pittsburgh, where she was responsible for U.S. macroeconomic forecasts, Latin America economic outlook, and U.S fiscal and monetary policy analysis, among others.
Currently, Dr. Hughes-Cromwick is a Senior Economist and Associate Director for Social Science and Policy at the University of Michigan Energy Institute.
Dr. Hughes-Cromwick earned a bachelor's degree from the University of Notre Dame, and a master's degree in international development (1988) and a Ph.D. in economics (1986) from Clark University.
Julian is a marketing strategy and design management professional with a history of working with nonprofit and entrepreneurial organizations to use design as a problem-solving discipline for strategic advantage.
Currently, Julian contributes her professional skills in service to the nonprofit sector, serving on boards and as Vice Chair of Strategic Planning for Kids in Crisis and Chair of Strategy for Impact Fairfield County. In 2017, she launched the Isabella Julian Forrest Fund for Pediatric Kidney Transplant Research at Boston Children's Hospital.
Julian was the co-founder and CEO of Nanelle Inc., a specialty food business based in New York City, and worked at the Boston-based firms Hub Mail Advertising, CLSI, and EF.
She holds a bachelor's degree from Clark University (1986) and an MBA, with distinction, in design management from the University of Westminster, Harrow School of Business in London.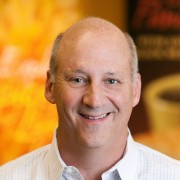 Shaich
is the Founder, Chairman and Chief Executive Officer of two national restaurant brands, Panera Bread and Au Bon Pain.
In his tenure at the helm of Panera, the restaurant chain has grown to more than 2,000 bakery-cafes, with more than 100,000 employees and over $5 billion in restaurant sales.
Shaich, a 1976 graduate of Clark, who also holds an MBA from Harvard, rejoins the board, having served as trustee and chair from 1988 to 2001.
In May, the Shaich family made a $5 million gift to support Clark's leadership in liberal education.
---
Related Slideshow: Worcester's 25 Wealthiest and Most Influential
Related Articles
Enjoy this post? Share it with others.