The Communications Club Presents "Marketing Musts" Luncheon
Wednesday, February 05, 2014
The Communicators Club (TCC), a Worcester professional organization dedicated to fostering collaboration and communication between a wide group of communications professionals throughout Central Massachusetts--among whom are included artists, members of the media, advertisers and more--has announced a luncheon Tuesday, February 11th to which the public is invited.
The featured speaker will be Christine Tieri, President and Certified Brand Strategist at the Sturbridge-based smith&jones Idea Agency. TCC Board President Cynthia Allegrezza had many words of praise to lavish on Teieri, saying, "When it comes to brand development, Christine Tieri...is driven to unleash her clients' greatness to build amazing brands."
Tieri on Marketing Musts
Tieri is a founding member of smith&jones after her work for agencies in New York City. Tieri was recently named one of Central Massachusetts' Outstanding Women in Business by the Worcester Business Journal and Business Person of the Year by her local Chamber of Commerce.
Tieri's presentation will be entitled "Marketing Musts: 6 Ways to Get Your Brand Noticed." "This meeting will be beneficial for Central Massachusetts business people," said Allegrezza. "Ensuring that your brand stands up, stands out and get results is extremely important to a company or business and its bottom line. Knowing these six marketing musts will help your brand to be more relevant.
"I think the program is beneficial for people and companies who are in brand development, brand activation, or rebranding a product or business. Christine's talk will cover the necessary details—from knowing your audience to the analytics, from social media to media planning—to get your brand noticed for the right reasons."
Would-be attendees are encouraged to preregister. The cost of the luncheon is $17 for members and students, and $25 for nonmembers. It will be held at 11:30am at Coral Seafood on 225 Shrewsbury Street in Worcester. For more information about the TCC or the upcoming event, visit their website, www.communicatorsclub.org.
---
Related Slideshow: New England States With the Most State Debt
In their 4th annual State Debt Study, State Budget Solutions has revealed that state governments face a combined $5.1 trillion in debt.
See how the New England states fared in the slides below: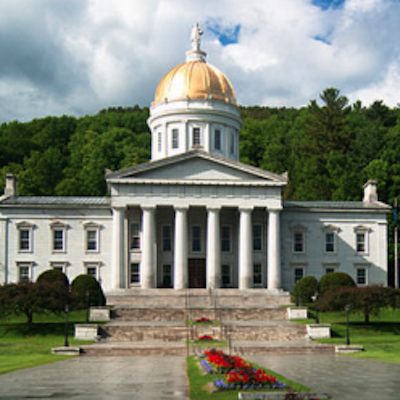 Related Articles
Enjoy this post? Share it with others.