Home & Business Expo Set to Return in March
Thursday, February 16, 2017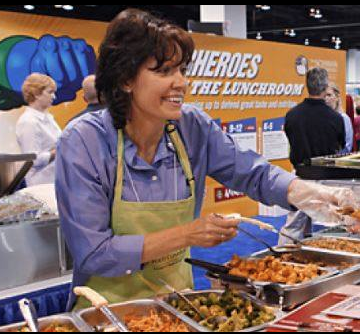 The
19th Annual Valley Home & Business Expo
is a great place to sell products and market services to more than 3,000 attendees from the Valley and beyond.
The 19th expo is set to take place on Saturday, March 18, 2017 from 10 a.m. to 2 p.m. at Northridge High School Field House in Whitinsville.
The Expo
At this year's expo there will be live entertainment as well as new interactive activities.
The expo marks the return of the "Best in the Valley Chowder Festival" with both a People's Choice Awards as well as guest judges. Restaurants and caterers are invited to present their best chowder to the crowd to the crowd for tasting.
Other highlights include exhibitor's raffles, Northbridge Police Department Kids ID Program, NFD "Freddie" the Talking Fire Truck, mascots from the Paw Sox and the Bravehearts, food samplings, face painting, Bobo the Clown's amazing balloon sculptures, Ironstone Petting Zoo, Southwick's Zoo baby animals, meetWhittier Farm's newest Baby Cow, take part in the EcoTarium's activity, meet Miss Teen Massachusetts USA, meet and greet businesses for home and community and much more!
Last Year's Expo
Last year's expo brought in over $300,000 in sales 1,000+ leads for the exhibitors that attended.
---
Related Slideshow: Worcester's 25 Wealthiest and Most Influential
Related Articles
Enjoy this post? Share it with others.