Impact Of Patrick's Deregulation On Small Businesses
Thursday, January 10, 2013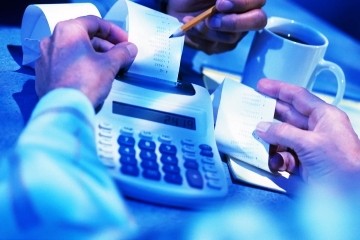 Governor Deval Patrick released a report this week on new regulations and rules that will affect small businesses across the state, including those in the Worcester area. Patrick called these measures "common sense" modernizing, and while most are optimistic that the changes will help spur the economy, it's clear that government still needs to learn to listen to small businesses.
Regional Director, John Rainey at the Massachusetts Small Business Development Center Network at Clark University said that legislators often don't understand just how challenging it can be for small businesses.
"One of the things that happens to small businesses, is they get confused with all of it. With these deregulations, it's one less agency they have to go through, which means it's a little easier," he said. "A new small business hasn't had any experience, and it's a long learning experience. The easier we can make it for them, the better their chance."
The Massachusetts Small Business Development Center Network Central Regional Office at Clark University is a partnership program with the U.S. Small Business Administration and the Massachusetts Department of Business Development.
"I spoke with someone today who had a labor problem, and they didn't know where to go. The issue ended up being a federal issue," Rainey said. "That's a good example of how it's very hard for small businesses because they're not experienced doing this."
During Patrick's speech this week to unveil the news, he said that 446 sets of regulations in more than 60 state agencies had been reviewed in less than a year.
"The objective was to get rid of those that no longer serve a purpose and update those that had gone stale," Patrick said. "Not only is this review unprecedented in Massachusetts, but it was at the outset unique across the country. Other states are now following suit."
The endeavor identified 286 regulations to be eliminated or amended, according to Patrick – about 14 percent of the Commonwealth's total regulations.
"This work of modernizing our rules will remove unnecessary barriers to starting a small business, make state government more efficient, and better align our practices with widely accepted national models," the governor said.
What it Means for Worcester
Rainey said that the small business scene in Worcester has been struggling for the last four to five years.
"Retailers are being hurt," he said. "But more people are getting jobs and it appears as though it's starting to turn around. I'm looking positively, but Washington still needs to get their act together on this fiscal cliff issue."
Rainey said that many of the local issues could be greatly diminished with a change in government spending and cooperation with businesses.
"I'm very guarded. A lot of people are still concerned about spending in Washington and how it's going to impact small businesses," he said. "Some will be impacted by tax issues just released. It's the overall idea that we need to reduce regulation and put less tax burden on small businesses that will help."
Among the streamlining and modernizing that Patrick introduced were simpler practices and less red tape, including a measure to restructure the tax return extension process to make applications easier for small business – something he estimates will help over 71,000 businesses.
"Our review has also identified areas for improvement at the Division of Professional Licensure, an agency that regulates 31 boards of registration and 365,000 different kinds of licensees," Patrick said. "Over the past year, we have worked across agencies to improve the way we do business, to break down silos and open the lines of communication to enable smarter decision-making."
A Bad Record in MA
While this change may help the Bay State, Massachusetts isn't known for its business friendliness. The Commonwealth fell from 6th to 22nd place in CNBC's ranking of most business friendly states in the country in 2012, taking the most drastic plunge of any state.
"We do have a lot of regulations that small businesses have to worry about in this state, but I haven't worked in other state for comparison," Rainey said.
Thumbtack.com also gave Massachusetts a poor rating.
"On a statewide basis there is a lot of regulation and lengthy processes," said Dick Kennedy, President and CEO of the Worcester Regional Chamber of Commerce. "In general that's a burden to people, and it's certainly not business friendly."
Low Confidence in Small Businesses
The Commonwealth's newly adopted regulations are hitting at a time when optimism is at its second lowest point since March 2010. According to the National Federation of Independent Businesses (NFIB) small business owner confidence did not rebound in December.
"Congress played chicken right up to the end of the year, leaving small-business owners with no new information about the economy's future—no sense of how much their taxes would increase or if the economy would go over the now infamous 'cliff," said NFIB Chief Economist Bill Dunkelberg.
December's poor report resulted largely from a deterioration of labor market components, and the surprising percentage of owners who still expect business conditions to worsen in the next six months.
"The eleventh hour 'deal' has brought marginal certainty about tax rates and extenders and will provide some relief to owners, but it certainly doesn't guarantee a more positive forecast for the economy," Dunkelberg said. "The January survey results will be far more enlightening about how the sector views the deal—higher taxes and minimal spending cuts may not be a panacea."
Still, this step in the right direction in Massachusetts, Rainey agrees, could be helped if Washington would change its attitude.
"They're starting to, but they need to make sure before they put it in they get input from the businesses. They may not have an open hearing on it, and if they do, most small business owners are too busy to go," Rainey said. "They need to talk to owners and get on the ground – ask them what they think of this regulation."
Related Articles
Enjoy this post? Share it with others.