Smart Benefits: 5 Steps to Open Enrollment Success
Monday, August 20, 2018
It's time to get ready for open enrollment season again. To prepare for success, here are five tips to boost employee engagement in your health insurance offerings.
Reflect. Before you embark on this year's efforts, reflect on the previous open enrollment period to identify where things went well and how they could be improved for this year. Then set your objectives for the period, such as increasing participation in a specific plan.
Communicate. To help employees understand their choices so you achieve your enrollment goals, be proactive with communication. Determine who you want to reach, key messages you want to communicate and the type of media you'll use. And set up a schedule to reach out regularly through the period.
Educate. If you're offering any new plans this year, be sure to educate employees on their additional options, including deductibles and out-of-pocket maximums, so workers can evaluate carefully and make the best purchasing decision.
Go Active. While the vast majority of employees keep the same plan from year to year, their situations often change, impacting their use of healthcare benefits as well. To encourage employees to pick the right plan for them today, set up active enrollment that requires workers to proactively choose.
Start Over. Once this year's open enrollment period is over, it's time to start planning for the next one. So follow up the period with surveys to gauge what was clear or confusing and identify any concerns so you can develop a strategy for driving the greatest satisfaction in the process going forward.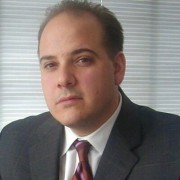 Rob Calise is the Managing Director, Employee Benefits of The Hilb Group of New England, where he helps clients control the costs of employee benefits by focusing on consumer-driven strategies and on how to best utilize the tax savings tools the government provides. Rob serves as Chairman of the Board of United Benefit Advisors, and is a board member of the Blue Cross & Blue Shield of RI Broker Advisory Board, United HealthCare of New England Broker Advisory Board and Rhode Island Business Healthcare Advisors Council. He is also a member of the National Association of Health Underwriters (NAHU), American Health Insurance Association (AHIA) and the Employers Council on Flexible Compensation (ECFC), as well as various human resource associations. Rob is a graduate of Bryant University with a BS in Finance
Related Articles
Enjoy this post? Share it with others.