Smart Benefits: 5 Ways to Boost Flu Shots Among Employees
Monday, October 29, 2018
With a deadly flu season last year, many HR departments are stepping up their efforts to encourage employee vaccination. That's because the flu not only impacts employee health, but also costs workplaces in terms of absenteeism, productivity, lost earnings and more.
If you want to encourage flu shots this season, here are some guidelines to follow to ensure optimal results.
Provide Education: Explain why employees should get vaccinated, highlighting the severity of last year's flu season. And be sure to combat common misconceptions about the flu shot, like that it will make an individual sick.
Advertise Local Clinics: If you don't plan to hold a clinic, identify and promote local opportunities for employees to get vaccinated at schools, hospitals, pharmacies or other facilities.
Sponsor an Onsite Clinic: The convenience factor and seeing other workers get a shot can help boost participation so consider hosting a clinic at the workplace. If you don't have an on-site health clinic, you can outsource to a pharmacy or private vendor.
Offer Incentives: One way to boost vaccinations is to incentivize employees. If you hold an on-site clinic, serve refreshments. Or for those getting vaccinated elsewhere, consider awarding a gift card or health insurance premium rebate.
Be Sensitive to All Workers. There are a number of reasons an individual may choose not to get a flu shot. So unless you work in an environment where they can be required, like healthcare, be aware of employees' varying opinions about vaccination and don't unduly pressure workers or you could risk impacting morale.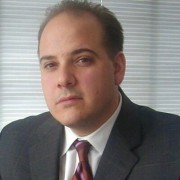 Rob Calise is the Managing Director, Employee Benefits of The Hilb Group of New England, where he helps clients control the costs of employee benefits by focusing on consumer-driven strategies and on how to best utilize the tax savings tools the government provides. Rob serves as Chairman of the Board of United Benefit Advisors, and is a board member of the Blue Cross & Blue Shield of RI Broker Advisory Board, United HealthCare of New England Broker Advisory Board and Rhode Island Business Healthcare Advisors Council. He is also a member of the National Association of Health Underwriters (NAHU), American Health Insurance Association (AHIA) and the Employers Council on Flexible Compensation (ECFC), as well as various human resource associations. Rob is a graduate of Bryant University with a BS in Finance
Enjoy this post? Share it with others.