Smart Benefits: Boost Employee Engagement in Five Steps
Monday, April 10, 2017
Engaged employees are key to a company's performance but how can organizations drive a culture of happy, motivated and loyal workers? There are several things companies can do to inspire workers, including:
Talk. Employees want to feel connected to their place of business, and communication is the easiest way to build rapport. Stop by workers' desks to say hi and get to know them on a personal level, hold informal meetings to check in with employees, and invite key leaders to speak with employees regularly. Don't forget that communication is a two-way street so be sure workers know how to reach out to management and offer other ways for employees to share feedback like surveys.
Give a high five. Everyone likes to be recognized for a job well done. Be sure to notice good work and thank employees for their individual contributions. A simple thanks can go a long way to making employees feel valued – and motivate them to continue to work hard.
Look to tomorrow, together. Staff doesn't want to be left in the dark when it comes to the future of their employer. While some conversations may be too sensitive to share with all audiences, transparency is important for building employees' confidence to invest in the long term. To foster it, hold regular meets on the company's goals and plans where employees can ask questions, share information about new products or services, and be honest about challenges the business may facing. All of these actions can build trust and understanding.
Play together. Whether it's taking part in a wellness program, company celebrations, or volunteering, employees, management and leadership should have frequent opportunities to come together in non-work related settings. The camaraderie these settings encourage can help build the closer workplace connections employees seek.
Train and develop. Employees feel valued when their employer invests in them. Talk with employees about their career goals and offer opportunities for workers to develop the skills needed to improve in their current jobs, as well as to take on new roles, such as training, mentoring and tuition reimbursement for courses that will advance their careers.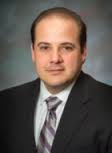 Rob Calise is the Managing Director, Employee Benefits. of Cornerstone|Gencorp, where he helps clients control the costs of employee benefits by focusing on consumer driven strategies and on how to best utilize the tax savings tools the government provides. Rob serves as Chairman of the Board of United Benefit Advisors, and is a board member of the Blue Cross & Blue Shield of RI Broker Advisory Board, United HealthCare of New England Broker Advisory Board and Rhode Island Business Healthcare Advisors Council. He is also a member of the National Association of Health Underwriters (NAHU), American Health Insurance Association (AHIA) and the Employers Council on Flexible Compensation (ECFC), as well as various human resource associations. Rob is a graduate of Bryant University with a BS in Finance.
---
Related Slideshow: Worcester's 25 Wealthiest and Most Influential
Related Articles
Enjoy this post? Share it with others.