Smart Benefits: CMS Releases HHS Notice of Benefit & Payment Parameters for 2019
Monday, April 23, 2018
CMS recently issued its final benefit and payment parameters rule for 2019. The "payment notice," as the rule is typically called, is an annual notice that includes all the major changes CMS intends to implement for the next marketplace plan year and for health insurance market reforms generally.
Throughout the rule, CMS notes its goals of enhancing the role of states, providing states with additional flexibility, reducing unnecessary regulatory burdens, empowering consumers, and improving affordability. CMS cites the first executive order signed by President Trump in January 2017 that directed federal agencies to waive, defer, grant exemptions from, or delay ACA requirements that impose burdens on states, individuals, families, providers, and insurers.

The 523-page complex rule includes key provisions related to:
Changes in plan benefits and qualified health provisions, such as allowing states to select a new essential health benefits benchmark plan, eliminating the standardized plan options from the federal marketplace, and deferring to states on essential community provider and network adequacy requirements;
Eligibility and enrollment changes, such as income verification changes and new standards for direct enrollment;
Changes to medical loss ratio (MLR) rules and individual and small group rate review standards;
Changes to the risk adjustment program; and
Changes to the SHOP program.
Although these provisions primarily affect individual and small group health insurance markets and Exchanges, certain aspects may be of interest to employers. The final rule includes a maximum annual out-of-pocket limit on cost sharing for 2019 of $7,900 for self-only coverage and $15,800 for other than self-only coverage. That is a 7% increase over 2018, the highest increase since 2014.

The change to MLR standards may also impact employers. The ACA requires carriers to report the amount that they spend on claims plus amounts expended on health care quality improvement activities (QIA) as a percentage of total premium revenue. If the percentage of premium revenue expended on claims and quality improvement expenses (the MLR) is less than 80% in the individual and small group market or 85% in the large group market, the carrier must provide an annual rebate to each enrollee.

In addition, the final rule allows insurers to claim a standardized amount (0.8% of earned premium) as QIA expenses rather than tracking and reporting actual QIA expenses. This change effectively makes it easier for insurers to meet the MLR threshold, which will have the effect of decreasing rebate payments from insurers to employers.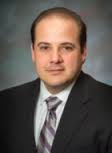 Rob Calise is the Managing Director, Employee Benefits of The Hilb Group of New England, where he helps clients control the costs of employee benefits by focusing on consumer-driven strategies and on how to best utilize the tax savings tools the government provides. Rob serves as Chairman of the Board of United Benefit Advisors, and is a board member of the Blue Cross & Blue Shield of RI Broker Advisory Board, United HealthCare of New England Broker Advisory Board and Rhode Island Business Healthcare Advisors Council. He is also a member of the National Association of Health Underwriters (NAHU), American Health Insurance Association (AHIA) and the Employers Council on Flexible Compensation (ECFC), as well as various human resource associations. Rob is a graduate of Bryant University with a BS in Finance
Related Articles
Enjoy this post? Share it with others.