Smart Benefits: Cures Act Remedies A Small Business Condition
Monday, December 19, 2016
The 21st Century Cures Act, just signed into law by President Obama, is a broad health bill but tucked in it is a section that benefits small businesses by allowing them to use HRAs to reimburse employees who buy their own insurance.
Starting January 1, an employer with fewer than 50 full-time employees can offer stand-alone HRAs and fund them by reimbursing employees for their premiums used to purchase individual health insurance. The employee won't have to pay taxes on the company's premium contribution and the company won't have to pay payroll taxes.
Some conditions apply:
The company can't offer a separate group health plan to employees
The reimbursement must be available on the same terms to all employees (but can differ in amount based on age and number of family members)
The maximum reimbursement is $4,950 for individual insurance and $10,000 for family plans
Previously, employers could not have an HRA unless it was tied to a group health plan, or would risk a fine of $100 per participant per day.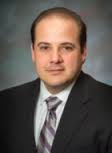 Rob Calise is the Managing Director, Employee Benefits. of Cornerstone|Gencorp, where he helps clients control the costs of employee benefits by focusing on consumer driven strategies and on how to best utilize the tax savings tools the government provides. Rob serves as Chairman of the Board of United Benefit Advisors, and is a board member of the Blue Cross & Blue Shield of RI Broker Advisory Board, United HealthCare of New England Broker Advisory Board and Rhode Island Business Healthcare Advisors Council. He is also a member of the National Association of Health Underwriters (NAHU), American Health Insurance Association (AHIA) and the Employers Council on Flexible Compensation (ECFC), as well as various human resource associations. Rob is a graduate of Bryant University with a BS in Finance.
---
Related Slideshow: Worcester's 25 Wealthiest and Most Influential
Related Articles
Enjoy this post? Share it with others.