Smart Benefits: Engage Employees in Benefits
Monday, May 07, 2018
Employers make a big investment in employee benefits, so you want workers to use them. But how do you boost interest? Here are three tips to encourage employees to take advantage of your offerings.
Solicit Feedback: Benefits are often decided by leadership and HR. But if they're intended for employees, then it makes sense to give them a voice in the process. Use surveys, small groups or informal conversations to gauge everything from the types of offerings, the enrollment process, communication channels and more.
Simplify: The more complicated it is for employees to understand and use benefits, the less likely they are to act. So make it easy for workers to learn what's available, sign up and utilize the offerings by providing clear, succinct information in a user-friendly manner. That way, you'll boost interest in their options, including services they're already paying for but not using.
Communicate: To get employees' attention, you may need to break from traditional avenues. Instead, try mobile apps, social media and videos of benefit ambassadors to boost engagement. If you have a diverse workforce, consider targeted messaging for more effective outreach. And remember that it's important to talk about benefits all year long and not just during open enrollment.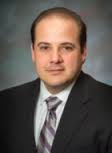 Rob Calise is the Managing Director, Employee Benefits of The Hilb Group of New England, where he helps clients control the costs of employee benefits by focusing on consumer-driven strategies and on how to best utilize the tax savings tools the government provides. Rob serves as Chairman of the Board of United Benefit Advisors, and is a board member of the Blue Cross & Blue Shield of RI Broker Advisory Board, United HealthCare of New England Broker Advisory Board and Rhode Island Business Healthcare Advisors Council. He is also a member of the National Association of Health Underwriters (NAHU), American Health Insurance Association (AHIA) and the Employers Council on Flexible Compensation (ECFC), as well as various human resource associations. Rob is a graduate of Bryant University with a BS in Finance
Related Articles
Enjoy this post? Share it with others.