Smart Benefits: Fines for Small Business Premium Reimbursement Delayed
Monday, February 23, 2015
Newly released IRS Notice 2015-17 offers some temporary relief to small businesses – those with less than 50 employees – who have employer payment plans. These businesses won't be subject to the excise tax of $100 per employee per day until July 1, 2015.
The Law
The new IRS notice reiterates that employer payment plans – group health plans under which an employer reimburses an employee for some or all premium expenses for an individual health insurance policy or directly pays a premium for a policy covering the employee – fail to meet the coverage requirements that apply to group health plans under the Affordable Care Act (ACA).
The Penalty
Employers who offer coverage to their employees through arrangements that constitute an employer payment plan could be subject to excise taxes of $100 a day per employee.
The Relief
Since some employers who have been offering health coverage through an employer payment plan may need additional time to obtain group health coverage or adopt a suitable alternative, IRS Notice 2015-17 provides limited transition relief from the excise tax for employer payment plans sponsored by small employers for 2014 or for the period January 1 through June 30th, 2015. Small employers will instead face the penalty beginning July 1, 2015. Employers eligible for the relief are not required to file IRS Form 8928.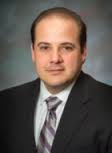 Rob Calise is a founding partner of Cornerstone Group, where he helps clients control the costs of employee benefits by focusing on consumer driven strategies and on how to best utilize the tax savings tools the government provides. Rob serves as Chairman of the Board of United Benefit Advisors, and is a board member of the Blue Cross & Blue Shield of RI Broker Advisory Board, United HealthCare of New England Broker Advisory Board and Rhode Island Business Healthcare Advisors Council. He is also a member of the National Association of Health Underwriters (NAHU), American Health Insurance Association (AHIA) and the Employers Council on Flexible Compensation (ECFC), as well as various human resource associations. Rob is a graduate of Bryant University with a BS in Finance.
---
Related Slideshow: Massachusetts Business Rankings
See how Massachusetts stacked up.
Related Articles
Enjoy this post? Share it with others.