Smart Benefits: Five HR Challenges for 2018
Monday, December 18, 2017
In today's dynamic environment, employers must stay abreast of the latest workplace challenges so they can best address them. Here are the five key issues companies will face next year so you can get prepared.
Leave Laws
A growing number of cities and states have enacted legislation that affords employees the opportunity to accrue paid sick leave time based on hours worked. If you're operating in a jurisdiction with a paid sick leave law, it's important to take a careful approach to compliance to avoid penalties by determining who's covered, understanding notice, policy and recordkeeping requirements, and establishing policies for using leave.
Violence
Increasing threats and attacks mean employers need to implement procedures to keep the workplace safe. Be sure to secure your workplace, establish a clear zero tolerance policy toward violence against or by employees, have a process for investigating claims, and develop an emergency protocol in case violence occurs.
Opioid Use
The opioid epidemic sweeping the nation is causing employers to strengthen their policies for drug use and drug testing to keep the workplace safe and productive since these powerful drugs can lead to accidents and injuries. Other steps to a drug-free workplace include educating employees on the safety risks of opioid use at work, training supervisors on potential signs of use, and providing confidential access to help through an Employee Assistance Program.
Pay Equity
Achieving pay equity has become a hot issue, prompting some state and local government to eliminate disparities through legislation. Even if it there's no law where you operate, it's wise to respond to the increased attention on the matter and adopt hiring and compensation strategies that are designed to close the wage gap, such as eliminating salary inquiries during the recruitment process.
Sexual Harassment
In the face of intensified media scrutiny, businesses need to step up their efforts to prevent and address sexual harassment through formalized policies that are clearly communicated to all workers. In addition, you should aim to establish a culture of safety by providing harassment training for all workers, establishing a complaint process, and holding those who engage in harassment responsible.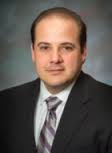 Rob Calise is the Managing Director, Employee Benefits of The Hilb Group of New England, where he helps clients control the costs of employee benefits by focusing on consumer-driven strategies and on how to best utilize the tax savings tools the government provides. Rob serves as Chairman of the Board of United Benefit Advisors, and is a board member of the Blue Cross & Blue Shield of RI Broker Advisory Board, United HealthCare of New England Broker Advisory Board and Rhode Island Business Healthcare Advisors Council. He is also a member of the National Association of Health Underwriters (NAHU), American Health Insurance Association (AHIA) and the Employers Council on Flexible Compensation (ECFC), as well as various human resource associations. Rob is a graduate of Bryant University with a BS in Finance.
---
Related Slideshow: Worcester's 25 Wealthiest and Most Influential
Related Articles
Enjoy this post? Share it with others.