Smart Benefits: Five Ways to Use FSA Funds—Before You Lose Them
Monday, November 27, 2017
With a Flexible Spending Account (FSA), you need to use your contributions before the end of the plan year – often the end of the calendar year – or lose the funds. Even if your company allows you to roll over a portion or offers an extension to use your 2017 FSA funds for qualified expenses into 2018, it's still a good time to start shopping for healthcare products or services to use up your balance.
FSA funds can be used for medical and dental expenses for yourself, your spouse or dependents. The list of covered items is long, but consider these five ideas to make the most of your plan:
Stock Up on Supplies. Major medical supplies like wheelchairs are reimbursable from FSA accounts. But don't forget, so are a lot of other common items, from diabetic and breastfeeding supplies to bandages and heart rate monitors. If you're in the market for any qualified equipment or supplies, make a timely purchase to use this year's funds.
Buy Over-the-Counter Medications. Since you can use FSA funds to reimburse yourself for over-the-counter medications, if you or a family member regularly uses products like acid controllers, acne mediations, breathing strips, or allergy medicines, consider buying a large supply before the end of 2017. Just remember you'll need a prescription from your doctor.
Order New Specs. If you're ready for new glasses or even prescription sunglasses, now's a good time to start shopping for a new pair since the costs are reimbursable if the items are needed for medical reasons. You can also use your FSA funds for amounts you pay for contact lenses as well as the cost of equipment and materials like saline solution and enzyme cleaner.
Get Pain Relief. Medical expenses used for acupuncture and chiropractic care are reimbursable from FSA funds. So if you have time off over the holidays and can squeeze in some appointments, it's an optimum time to schedule services.
Improve Your Home. The colder weather is often a less busy time for contractors. So if you need to make improvements to your home to accommodate your or a dependent's disability, such as constructing ramps, installing railings or widening doorways, those amounts are reimbursable as long as their main purpose is medical care.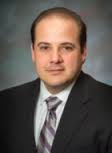 Rob Calise is the Managing Director, Employee Benefits of The Hilb Group of New England, where he helps clients control the costs of employee benefits by focusing on consumer driven strategies and on how to best utilize the tax savings tools the government provides. Rob serves as Chairman of the Board of United Benefit Advisors, and is a board member of the Blue Cross & Blue Shield of RI Broker Advisory Board, United HealthCare of New England Broker Advisory Board and Rhode Island Business Healthcare Advisors Council. He is also a member of the National Association of Health Underwriters (NAHU), American Health Insurance Association (AHIA) and the Employers Council on Flexible Compensation (ECFC), as well as various human resource associations. Rob is a graduate of Bryant University with a BS in Finance.
---
Related Slideshow: Worcester's 25 Wealthiest and Most Influential
Related Articles
Enjoy this post? Share it with others.