Smart Benefits: FLSA Changes Effective Dec. 1 – Are Your Employees Ready?
Monday, November 07, 2016
With the FLSA overtime changes looming, it's time to make sure you – and your employees – are in compliance. That means newly non-exempt employees may have to change their work and time tracking habits to prevent wage and hour violations. Specifically, they need to pay attention to:
Timekeeping. Since non-exempt employees must be paid for all time they are "suffered or permitted" to work – even out of the office – they need to familiarize themselves with the company's timekeeping procedures, such as tracking time to check emails and turning in recorded work time for each pay period.

Off-the-Clock Work. All hours worked by a non-exempt employee must be recorded and compensated, so companies should have a policy that informs employees that all time worked must be tracked, that off-the-clock work is prohibited, and that employees may be disciplined for not following their scheduled shift.

Use of Personal Electronic Devices. Time a non-exempt employee spends doing work from their phone, tablet, or personal computer is considered time worked. Companies may want a policy that prohibits non-exempt employees from using their personal devices for work purposes, or only allows use with authorization.

Meal and Rest Periods. Many states require meal and/or break periods for non-exempt employees. It's important to inform employees of these breaks, explain the procedures for clocking in and out, and remind them that no work should be performed during these times.

Overtime. Although most employers will only be subject to the federal requirement to pay time-and-a-half for hours worked over 40 in a week, Massachusetts and Rhode Island require some employers to pay a premium for work on Sundays and certain holidays. Companies need to be aware of the rules for compliance, and make sure expectations for overtime work are written in a policy and communicated to employees.

Travel Time. Those who travel for work should know that non-exempt employees must be paid for all time worked, including travel time. There are a few narrow exceptions when travel time isn't payable, for example, when the employee is a passenger in a vehicle outside of regular work hours or during a standard morning/evening commute.


If these policies and practices aren't currently covered in your employee handbook, it's time to add them or distribute them as amendments, and secure employees' acknowledgement of their acceptance and understanding. If your handbook already covers these topics, be sure to reemphasize them with the newly reclassified employees so you'll be in compliance when the changes take effect December 1.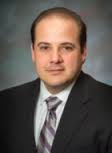 Rob Calise is the Managing Director, Employee Benefits. of Cornerstone|Gencorp, where he helps clients control the costs of employee benefits by focusing on consumer driven strategies and on how to best utilize the tax savings tools the government provides. Rob serves as Chairman of the Board of United Benefit Advisors, and is a board member of the Blue Cross & Blue Shield of RI Broker Advisory Board, United HealthCare of New England Broker Advisory Board and Rhode Island Business Healthcare Advisors Council. He is also a member of the National Association of Health Underwriters (NAHU), American Health Insurance Association (AHIA) and the Employers Council on Flexible Compensation (ECFC), as well as various human resource associations. Rob is a graduate of Bryant University with a BS in Finance.
---
Related Slideshow: Worcester's 25 Wealthiest and Most Influential
Related Articles
Enjoy this post? Share it with others.