Smart Benefits: Help Employees Understand Benefits in Three Steps
Monday, July 02, 2018
Even though most employees consider benefits when selecting a job, not everyone understands what they mean – or how to use them. In fact, according to recent
Employee Benefit Research Institute
, only 52 percent of employees say they understand their health benefits and 43 percent say they understand their non-health benefits very/extremely well.
To help employees learn exactly what they're getting so they can take full advantage of their benefits, consider the following five steps:
Talk in plain language. Whether in a meeting or written communication, be sure to explain benefits as simply and clearly as possible. Lots of acronyms and fine print can overwhelm employees.
Communicate year-round. Be sure to engage employees throughout the year, and not just during open enrollment. Maintain consistent, informative outreach that will educate them so they can make good benefit choices.
Use a variety of outreach. Outreach shouldn't be a one-size-fits-all approach. From multimedia and digital to email and print materials, try a variety of different channels to engage employees.
And don't forget to solicit feedback on your communication so you can adapt future education that will enable employees to take better control of their health.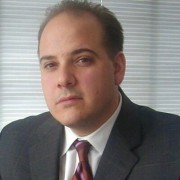 Rob Calise is the Managing Director, Employee Benefits of The Hilb Group of New England, where he helps clients control the costs of employee benefits by focusing on consumer-driven strategies and on how to best utilize the tax savings tools the government provides. Rob serves as Chairman of the Board of United Benefit Advisors, and is a board member of the Blue Cross & Blue Shield of RI Broker Advisory Board, United HealthCare of New England Broker Advisory Board and Rhode Island Business Healthcare Advisors Council. He is also a member of the National Association of Health Underwriters (NAHU), American Health Insurance Association (AHIA) and the Employers Council on Flexible Compensation (ECFC), as well as various human resource associations. Rob is a graduate of Bryant University with a BS in Finance
Related Articles
Enjoy this post? Share it with others.