Smart Benefits: HHS Announces Out-of-Pocket Maximums for 2018
Monday, January 02, 2017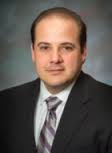 Last month, the Department of Health & Human Services (HHS) released the Notice of Benefit and Payment Parameters for 2018
final rule.
While primarily affecting the marketplaces, the rule also finalized the 2018 ACA out-of-pocket maximums that affect large employer and self-insured group health plans.
For plan years that begin on or after January 1, 2018, the annual limits on cost sharing are as follows:
Individual Coverage: $7,350 for 2018, up from $7,150 in 2017
Family Coverage: $14,700 for 2018, up from $14,300 in 2017
The limits, imposed by the ACA, represent the maximums enrollees in fully-insured or self-insured plans in the small and large group markets can be required to pay out of pocket for covered essential health benefits.
Rob Calise is the Managing Director, Employee Benefits. of Cornerstone|Gencorp, where he helps clients control the costs of employee benefits by focusing on consumer driven strategies and on how to best utilize the tax savings tools the government provides. Rob serves as Chairman of the Board of United Benefit Advisors, and is a board member of the Blue Cross & Blue Shield of RI Broker Advisory Board, United HealthCare of New England Broker Advisory Board and Rhode Island Business Healthcare Advisors Council. He is also a member of the National Association of Health Underwriters (NAHU), American Health Insurance Association (AHIA) and the Employers Council on Flexible Compensation (ECFC), as well as various human resource associations. Rob is a graduate of Bryant University with a BS in Finance.
---
Related Slideshow: Worcester's 25 Wealthiest and Most Influential
Related Articles
Enjoy this post? Share it with others.