Smart Benefits: HSA Benefits Could Grow with Trumpcare
Monday, July 10, 2017
The American Health Care Act, if enacted in its current form, would nearly double the amount participants could invest in HSAs – tax-advantaged medical savings accounts available to those enrolled in high-deductible health plans. But the potential for increased contribution limits isn't the only draw of HSAs. The plans offer a number of important benefits to participants, including:
Funds can be used for a variety of medical expenses
Participants can use HSA funds for doctor and hospital bills as well as numerous other health care expenditures such as prescriptions, vision care, medical supplies, dental care, and more. See the IRS' list of qualified medical expenses.
HSAs move with employees
When participants change jobs, or even leave the workforce, they can keep their HSA and all of the funds in it.
HSA funds roll over
Funds in an HSA roll over from one year to the next, so contributions remain in the account until they're used.
The plans offer numerous tax benefits
Participants can make pre-tax contributions through a payroll deduction or, if they make contributions post-tax, they can claim a tax deduction for those contributions. Any gains on the funds are tax-free. And participants can withdraw money without paying taxes if it's used for qualified medical expenses.
Participants over 65 can use HSAs as IRAs
Participants age 65 and older can continue to use their HSA funds for qualified medical expenses tax-free but they can also withdraw the funds for any other reason without penalty; however, they will pay income taxes for non-health care spending.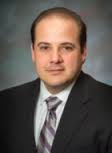 Rob Calise is the Managing Director, Employee Benefits. of Cornerstone|Gencorp, where he helps clients control the costs of employee benefits by focusing on consumer driven strategies and on how to best utilize the tax savings tools the government provides. Rob serves as Chairman of the Board of United Benefit Advisors, and is a board member of the Blue Cross & Blue Shield of RI Broker Advisory Board, United HealthCare of New England Broker Advisory Board and Rhode Island Business Healthcare Advisors Council. He is also a member of the National Association of Health Underwriters (NAHU), American Health Insurance Association (AHIA) and the Employers Council on Flexible Compensation (ECFC), as well as various human resource associations. Rob is a graduate of Bryant University with a BS in Finance.
---
Related Slideshow: Worcester's 25 Wealthiest and Most Influential
Related Articles
Enjoy this post? Share it with others.