Smart Benefits: Increased Enforcement Means It's Time to Get I-9s in Order
Monday, January 22, 2018
This month, US Immigration and Customs Enforcement (ICE) issued a
news release
about stepped-up worksite enforcement to target employment law violators. And recent investigations of violations are sending a strong message to all businesses who knowingly hire unauthorized workers: comply or face possible civil or criminal penalties.
A Comprehensive Strategy
ICE has developed a comprehensive strategy for worksite enforcement that incorporates three components:
Compliance through I-9 inspections and civil fines and referrals for debarment
Enforcement through the arrest of employers knowingly employing undocumented workers, and the arrest of unauthorized workers
Outreach to instill a culture of compliance and accountability
Outcomes Vary
ICE indicates in the release that each investigation is unique so the final outcome for the employer and employees will vary in each case. For example, Asplundh Tree Experts Co. was recently ordered to pay $80 million, the largest judgment ever for unlawfully hiring and rehiring aliens ineligible to work in the US. The company is also paying an additional $15 million to settle civil claims.
Assistance Available
The ICE news release states that employers who want assistance with ensuring compliance can apply for Department of Homeland Security certification through a program called IMAGE. The voluntary program provides education and training on proper hiring procedures, fraudulent document detection and the use of E-Verify employment eligibility verification to help reduce unauthorized employment and the use of fraudulent identity documents.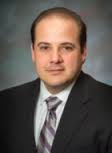 Rob Calise is the Managing Director, Employee Benefits of The Hilb Group of New England, where he helps clients control the costs of employee benefits by focusing on consumer-driven strategies and on how to best utilize the tax savings tools the government provides. Rob serves as Chairman of the Board of United Benefit Advisors, and is a board member of the Blue Cross & Blue Shield of RI Broker Advisory Board, United HealthCare of New England Broker Advisory Board and Rhode Island Business Healthcare Advisors Council. He is also a member of the National Association of Health Underwriters (NAHU), American Health Insurance Association (AHIA) and the Employers Council on Flexible Compensation (ECFC), as well as various human resource associations. Rob is a graduate of Bryant University with a BS in Finance.
Related Articles
Enjoy this post? Share it with others.