Smart Benefits: IRS Answers Questions About Paid Family & Medical Leave Credit
Monday, July 16, 2018
An
FAQ
recently issued by the IRS addresses several questions about the new Section 45S of the Internal Revenue Code that allows employers who voluntarily offer paid family and medical leave to employees to take a tax credit this year and next. Among the topics discussed are:
Qualifying Employees: The FAQ states that a qualifying employee is one who has been employed by the employer for at least a year and did not earn more than a certain amount in the preceding year.
Written Policy: In order to qualify for the credit, the FAQ makes clear that employers must have a written policy that provides for at least two weeks of paid family and medical leave a year to qualifying employees which is not less than 50 percent of the wages normally paid to the employee.
Family and Medical Leave Reasons. For the purposes of the credit, the FAQ explains that leave is for the birth of a child and to care for the child; placement of a child with the employee for adoption or foster care; to care for a spouse, child or parent with a serious health condition; a serious health condition; any qualifying exigency due to a spouse, child or parent being on covered active duty; and/or to care for a service member who is a spouse child, parent or next of kin.
Credit Calculation: According to the FAQ, the credit is a percentage of the amount of wages paid to an employee on leave for up to 12 weeks per year. The minimum percentage is 12.5%, increasing by .25% for each percentage point by which the amount paid exceeds 50% of the employee's wages, with a max of 25%.
Effective Date: The credit is available for wages paid in taxable years beginning after December 31, 2017, and not available for wages paid in taxable years starting after December 31, 2019.
Read the complete FAQ here.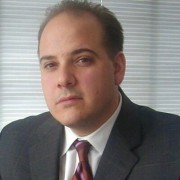 Rob Calise is the Managing Director, Employee Benefits of The Hilb Group of New England, where he helps clients control the costs of employee benefits by focusing on consumer-driven strategies and on how to best utilize the tax savings tools the government provides. Rob serves as Chairman of the Board of United Benefit Advisors, and is a board member of the Blue Cross & Blue Shield of RI Broker Advisory Board, United HealthCare of New England Broker Advisory Board and Rhode Island Business Healthcare Advisors Council. He is also a member of the National Association of Health Underwriters (NAHU), American Health Insurance Association (AHIA) and the Employers Council on Flexible Compensation (ECFC), as well as various human resource associations. Rob is a graduate of Bryant University with a BS in Finance
Related Articles
Enjoy this post? Share it with others.