Smart Benefits: IRS Updates Guidance on Assessing 2015 Employer Penalties
Monday, November 20, 2017
The IRS has updated Q&A guidance on employer shared responsibility to detail the procedure it will use to assess liability under the Affordable Care Act for the 2015 calendar year.
By way of background, an Applicable Large Employer (ALE) – an employer with an average of 50 or more full-time employees (or equivalents) in the preceding year – became subject to a potential monthly penalty starting in 2015 for failure to offer adequate health coverage to its full-time employees and dependents if any full-time employee received a premium tax credit for coverage purchased on an Exchange. As required by the ACA, ALEs filed forms 1094-C and 1095-C with the IRS in early 2016 to report the information necessary for the IRS to administer the employer mandate provisions, including the calculation of penalties.

Here are the highlights of the updated Q&A guidance:
Informing an ALE of Potential Liability. Q&A-55 states that the IRS will issue a Letter 226J to notify an ALE of a proposed penalty amount. The letter will include a brief explanation of the ACA's employer mandate, a payment summary table itemizing the proposed penalty by month, a listing of the ALE's employees who were allowed a premium tax credit (with additional information about the employees from the ALE's Forms 1095-C), and the name and contact information of a specific IRS employee to contact with any questions. A response form, generally due within 30 days, will also be included so that an ALE can inform IRS whether it agrees with the proposed penalty.
ALEs response to Proposed Penalty Determination. Q&A-56 notes that Letter 226J will provide instructions on how an ALE should respond in writing with respect to a proposed penalty. Significantly, if an ALE does not respond to Letter 226J, the IRS will assess the proposed penalty and issue a notice and demand for payment.
Making a Penalty Payment. Q&A-57 indicates that if, after correspondence between the ALE and IRS, an ALE is determined to be liable for a penalty, the IRS will assess the penalty and issue a notice and demand for payment. The payment demand will include a summary of the penalty and the balance due, along with instructions on how to make payment. ALEs will not be required to include the payment on any tax return that they file or to make any payment before a notice and demand for payment is made.
When Will IRS Notifications Begin? Q&A-58 states that the IRS plans to issue Letters 226J in "late 2017" to inform ALEs of their potential liability for the 2015 calendar year.
The IRS now seems poised to begin assessments of the first-ever penalties under the ACA. Be on the lookout for IRS correspondence and be prepared to promptly review the letters, make note of any deadline for responding, and have the appropriate documentation on hand to challenge any assessment that appears erroneous.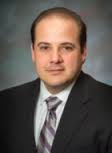 Rob Calise is the Managing Director, Employee Benefits of The Hilb Group of New England, where he helps clients control the costs of employee benefits by focusing on consumer driven strategies and on how to best utilize the tax savings tools the government provides. Rob serves as Chairman of the Board of United Benefit Advisors, and is a board member of the Blue Cross & Blue Shield of RI Broker Advisory Board, United HealthCare of New England Broker Advisory Board and Rhode Island Business Healthcare Advisors Council. He is also a member of the National Association of Health Underwriters (NAHU), American Health Insurance Association (AHIA) and the Employers Council on Flexible Compensation (ECFC), as well as various human resource associations. Rob is a graduate of Bryant University with a BS in Finance.
---
Related Slideshow: Worcester's 25 Wealthiest and Most Influential
Related Articles
Enjoy this post? Share it with others.