Smart Benefits: Keep Workers Safe in Weather Emergencies
Monday, September 04, 2017
Hurricane Harvey is a devastating reminder of the importance of advance planning when it comes to weather emergencies. To help protect employees, here are some actions organizations should take to prepare for a disaster before it strikes:
Develop an action plan. Your plan should include a method for communicating emergencies to employees, reporting them, an evacuation policy and procedure, contact information and the roles and responsibilities of personnel, among other information.
Train employees. OSHA advises educating employees about the types of emergencies that could occur, and what to do if they do, such as notification procedures, evacuation and accountability, and the use of common emergency equipment. You may also want to train them on first-aid procedures.
Hold practice drills. Make sure you practice evacuation plans and other safety procedures on a regular basis so that workers are familiar with what to do. And use the exercises to see if your procedures are effective and adapt them as necessary based on any gaps or weaknesses.
Stock emergency supply kits. If a business is unable to evacuate, it's important to have adequate supplies on hand to provide for employees in the aftermath of an emergency. OSHA offers a checklist of items that an emergency kit should include, most of which are inexpensive and easy to find, such as water and flashlights.
Protecting workers during and after an emergency is a big task, and one that starts with proper preparation.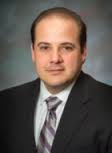 Rob Calise is the Managing Director, Employee Benefits. of Cornerstone|Gencorp, where he helps clients control the costs of employee benefits by focusing on consumer driven strategies and on how to best utilize the tax savings tools the government provides. Rob serves as Chairman of the Board of United Benefit Advisors, and is a board member of the Blue Cross & Blue Shield of RI Broker Advisory Board, United HealthCare of New England Broker Advisory Board and Rhode Island Business Healthcare Advisors Council. He is also a member of the National Association of Health Underwriters (NAHU), American Health Insurance Association (AHIA) and the Employers Council on Flexible Compensation (ECFC), as well as various human resource associations. Rob is a graduate of Bryant University with a BS in Finance.
---
Related Slideshow: Worcester's 25 Wealthiest and Most Influential
Related Articles
Enjoy this post? Share it with others.