Smart Benefits: Millennials Still find Healthcare Unaffordable
Monday, July 04, 2016
In a Transamerica Center for Health Studies survey conducted by Harris Poll in the spring of millennials born between 1980 and 1997, affordability remains a top barrier to accessing healthcare and insurance coverage.

• Heathcare

About one in five millennials reported they can't afford their routine healthcare expenses (down slightly from previous years). An additional 26% said they can afford healthcare, but with difficulty. Only about one in three millennials said they are currently saving for healthcare expenses. Instead, to avoid or minimize healthcare costs, the top three actions taken by millennials is taking vitamins and supplements, delaying seeking treatment and skipping wellness visits – even though more than half of millennials reported having some health condition, most commonly depression and being overweight.

• Insurance

The percentage of uninsured millennials has declined since 2013 from a high of 23% to a low of 11% this year. While not knowing how to apply was the most common reason for not obtaining coverage, second was that paying for health expenses and the tax penalty is less expensive than insurance. And the cost of insurance caused 16% of respondents to report that they don't plan to have insurance in 2017. In fact, 47% of those who don't plan to have insurance said being unable to afford insurance was the main reason for their decision. According to the survey, 34% of respondents said that any premium over $100/month is unaffordable.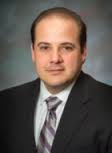 Rob Calise is the Managing Director, Employee Benefits. of Cornerstone|Gencorp, where he helps clients control the costs of employee benefits by focusing on consumer driven strategies and on how to best utilize the tax savings tools the government provides. Rob serves as Chairman of the Board of United Benefit Advisors, and is a board member of the Blue Cross & Blue Shield of RI Broker Advisory Board, United HealthCare of New England Broker Advisory Board and Rhode Island Business Healthcare Advisors Council. He is also a member of the National Association of Health Underwriters (NAHU), American Health Insurance Association (AHIA) and the Employers Council on Flexible Compensation (ECFC), as well as various human resource associations. Rob is a graduate of Bryant University with a BS in Finance.
Related Articles
Enjoy this post? Share it with others.