Smart Benefits: New Benefits & Retirement Plan Limits Set for 2018
Monday, October 30, 2017
On October 20, the IRS announced inflation-adjusted figures for retirement account savings for 2018. Here are some of the highlights.

401(k)s. The annual contribution limit for employees who participate in 401(k), 403(b), most 457 plans, and the federal government's Thrift Savings Plan, increases to $18,500 for 2018.

401(k) Catch-Up. The catch-up contribution limit for employees age 50 or older in these plans remains the same at $6,000 for 2018. Remember that even if an employed doesn't turn 50 until December 31, 2018, they may make the additional $6,000 catch-up contribution for the year.

SEP IRAs and Solo 401(k)s. For the self-employed and small business owners, the amount they can contribute to a SEP IRA or a solo 401(k) increases to $55,000 for 2018. That figure is based on the amount they may contribute as an employer, as a percentage of their salary; the compensation limit used in the savings calculation is $270,000.

IRAs. The annual limit on contributions to an IRA remains unchanged for the fifth year in a row at $5,500, and the additional catch-up contribution limit for individuals age 50 or older (which is not subject to an annual cost-of-living adjustment) remains at $1,000. Remember that 2017 IRA contributions can be made until April 15, 2018.

FSAs. The annual dollar limit on employee contributions to employer-sponsored health care FSAs increases to $2,650 in 2018. Both employer and employee may contribute to an employee's FSA, but contributions from all sources combined must not exceed the annual limit.

HSAs & HDHPs. Earlier this year, IRS announced 2018 contribution limits for health savings accounts (HSAs) along with minimum deductible and out-of-pocket limits for high-deductible health plans (HDHPs).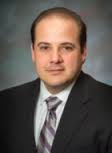 Rob Calise is the Managing Director, Employee Benefits of The Hilb Group of New England, where he helps clients control the costs of employee benefits by focusing on consumer driven strategies and on how to best utilize the tax savings tools the government provides. Rob serves as Chairman of the Board of United Benefit Advisors, and is a board member of the Blue Cross & Blue Shield of RI Broker Advisory Board, United HealthCare of New England Broker Advisory Board and Rhode Island Business Healthcare Advisors Council. He is also a member of the National Association of Health Underwriters (NAHU), American Health Insurance Association (AHIA) and the Employers Council on Flexible Compensation (ECFC), as well as various human resource associations. Rob is a graduate of Bryant University with a BS in Finance.
---
Related Slideshow: Worcester's 25 Wealthiest and Most Influential
Related Articles
Enjoy this post? Share it with others.