Smart Benefits: New EEO-1 Report Now Due March 31, 2018
Monday, August 21, 2017
New Equal Employment Opportunity reporting requirements that add the collection of information about employees' pay will take effect with 2017 reporting. Here's what you need to know to comply:
Affected Employers: The revised EEO-1 will collect summary pay data from private employers, including federal contractors and subcontractors, with 100 or more employees. Federal contractors and subcontractors with 50-99 employees will not submit pay data but will continue to report demographic information on the EEO-1.
New Data Requirement: On the new EEO-1, employers must report the total number of full- and part-time employees they had during the year in each of 12 pay bands. Employers must tally and report the number of hours worked that year by all the employees included in each pay band.
Employee Count: Employers will count employees during the workforce snapshot period. For the EEO-1 report of 2017 data, that timeframe is October 1 to December 31, 2017. Employers can select any pay period during this snapshot period to count its employees.
Reporting Deadline: The deadline for filing the 2017 report is March 31, 2018. Employers will continue to file the EEO-1 report electronically.
For more information, see the EEOC's Q&A on the revised EEO-1 here.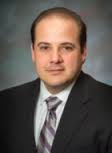 Rob Calise is the Managing Director, Employee Benefits. of Cornerstone|Gencorp, where he helps clients control the costs of employee benefits by focusing on consumer driven strategies and on how to best utilize the tax savings tools the government provides. Rob serves as Chairman of the Board of United Benefit Advisors, and is a board member of the Blue Cross & Blue Shield of RI Broker Advisory Board, United HealthCare of New England Broker Advisory Board and Rhode Island Business Healthcare Advisors Council. He is also a member of the National Association of Health Underwriters (NAHU), American Health Insurance Association (AHIA) and the Employers Council on Flexible Compensation (ECFC), as well as various human resource associations. Rob is a graduate of Bryant University with a BS in Finance.
---
Related Slideshow: Worcester's 25 Wealthiest and Most Influential
Related Articles
Enjoy this post? Share it with others.