Smart Benefits: Optimize Your COBRA Coverage
Monday, July 24, 2017
Even though the national unemployment rate was just 4.4 percent in June, workers are still losing jobs or leaving the workforce voluntarily. And when that happens, COBRA is an option that allows those who were employed by a company with 20 or more employees to keep their group benefits coverage for a period of time. But remember to follow these guidelines to optimize your coverage continuation:
Respond to your COBRA election notice. You'll receive an election notice by mail within 14 days of when the plan administrator receives notice of a qualifying event. You must be given at least 60 days to choose whether or not to elect continuation coverage. Your coverage will be retroactive to the date your lost your benefits as long as you pay the premium.
Make timely payments. When you receive your payment coupons, be sure to pay your premium within the 30-day grace period from the due date or the plan has the option to cancel your coverage until payment is received and then reinstate the coverage retroactively. Failure to make payment in full before the end of a grace period could cause you to lose all COBRA rights.
Be aware of coverage duration…and extension deadlines. If your qualifying event was termination of employment or reduction in hours, you're entitled to an 18-month maximum period of continuation coverage. However, you may be eligible for an extension if a qualified beneficiary (you or a family member) is disabled or a second qualifying event occurs.
Stay up-to-date on plan options. If you elect COBRA, you must be given coverage identical to what is currently available under the plan. You're also entitled to the same choices a similarly situated participant has under the plan, such as the ability to choose among available coverage options during open enrollment season.
If you have it, apply your health coverage tax credit. If you're can receive a federal Health Coverage Tax Credit for health insurance premiums because you're a Trade Adjustment Assistance recipient or Pension Benefit Guaranty Corporation payee, it can be used to pay for COBRA continuation coverage.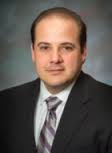 Rob Calise is the Managing Director, Employee Benefits. of Cornerstone|Gencorp, where he helps clients control the costs of employee benefits by focusing on consumer driven strategies and on how to best utilize the tax savings tools the government provides. Rob serves as Chairman of the Board of United Benefit Advisors, and is a board member of the Blue Cross & Blue Shield of RI Broker Advisory Board, United HealthCare of New England Broker Advisory Board and Rhode Island Business Healthcare Advisors Council. He is also a member of the National Association of Health Underwriters (NAHU), American Health Insurance Association (AHIA) and the Employers Council on Flexible Compensation (ECFC), as well as various human resource associations. Rob is a graduate of Bryant University with a BS in Finance.
---
Related Slideshow: Worcester's 25 Wealthiest and Most Influential
Related Articles
Enjoy this post? Share it with others.