Smart Benefits: Pounds Up Means Upping Wellness
Monday, July 17, 2017
A May
career builder report
said that 56 percent of the nation's workforce believe they are overweight, and 45 percent believe they've gained weight at their present job. So how can organizations up participation in workplace wellness to help workers stave off extra pounds? Here are five ways:
Communicate regularly. Be strategic about your outreach with short, simple and frequent touches. Make sure the messages are clear and explain the details of the program, how employees can take part, and the benefits. And get creative and use different vehicles to drive continued awareness and interest.
Encourage reasonable goals – and measure them. Help employees take an active role in their health by encouraging positive changes based on screening results. Encourage them to set reasonable goals for improvement and be sure to provide the tools to track and measure their progress at various milestones – both over the short and longer term.
Customize a program for your workers. Every worksite is different. To drive engagement, it's important to create activities and incentives that will resonate with employees. Whether you've developed your own program or used a vendor to create one, be sure that it matches your employees' evolving needs by regularly assessing their goals, interests and behaviors.
Engage workers. Employees are more inclined to get involved with initiatives when they have a voice in the wellness program. Solicit their input through wellness committees or surveys that assess what employees really want – rather than what you think they do. By giving them some ownership in the program, their more likely to be active in it.
Create a healthier culture. From the top down, it's critical to establish a workplace that encourages healthy behavior. Show you support workers in their efforts by taking steps like offering healthier food options in vending machines and cafeterias, creating safe walking routes inside and out, and installing treadmill workstations.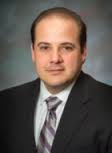 Rob Calise is the Managing Director, Employee Benefits. of Cornerstone|Gencorp, where he helps clients control the costs of employee benefits by focusing on consumer driven strategies and on how to best utilize the tax savings tools the government provides. Rob serves as Chairman of the Board of United Benefit Advisors, and is a board member of the Blue Cross & Blue Shield of RI Broker Advisory Board, United HealthCare of New England Broker Advisory Board and Rhode Island Business Healthcare Advisors Council. He is also a member of the National Association of Health Underwriters (NAHU), American Health Insurance Association (AHIA) and the Employers Council on Flexible Compensation (ECFC), as well as various human resource associations. Rob is a graduate of Bryant University with a BS in Finance.
Related Articles
Enjoy this post? Share it with others.