Smart Benefits: Prepare for an I-9 Audit
Monday, September 11, 2017
Increased workplace raids and audits to pursue unauthorized workers are expected to increase. What should you expect if ICE plans to pay a visit?
Notice of Inspection: The first step in the process is service of a Notice of Inspection compelling an employer to produce Forms I-9, which can either be delivered in person or by certified mail. You'll have at least three business days to produce the forms, as well as any other documentation ICE may request, such as a copy of the payroll, list of employees, or other materials. In some cases, officials can use subpoenas and warrants to obtain the forms without providing three days' notice. Inspection
Inspection: ICE agents will conduct an inspection of the Forms I-9 for compliance, either at an ICE field office or at the location where the forms are stored. You'll receive the results in writing, which will either be a compliance letter or one of several notices of potential noncompliant activity. Some of these notices will simply require you to produce additional documentation, such as the Notice of Suspect Documents (ICE has determined an employee is unauthorized to work) and Notice of Discrepancies (ICE is unable to determine an employee's work eligibility). In those cases, the you'll be afforded an opportunity to present additional documentation to demonstrate work authorization.
Fines: If the inspection reveals technical or procedural violations, you'll have ten days to make corrections. Monetary fines may be imposed for all substantive and uncorrected technical violations. Employers who ICE deems to have knowingly hired or who continue to employ unauthorized workers must cease the unlawful activity or risk fines, criminal prosecution and possibly even debarment. If you receive a Notice of Intent to Fine, you can negotiate a settlement with ICE or request a hearing within 30 days of receipt of the notice. If you don't respond, a Final Order will be issued.
To best prepare for a possible inspection, conduct routine internal audits of Forms I-9 to ensure ongoing compliance or identify and correct deficiencies.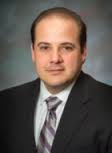 Rob Calise is the Managing Director, Employee Benefits. of Cornerstone|Gencorp, where he helps clients control the costs of employee benefits by focusing on consumer driven strategies and on how to best utilize the tax savings tools the government provides. Rob serves as Chairman of the Board of United Benefit Advisors, and is a board member of the Blue Cross & Blue Shield of RI Broker Advisory Board, United HealthCare of New England Broker Advisory Board and Rhode Island Business Healthcare Advisors Council. He is also a member of the National Association of Health Underwriters (NAHU), American Health Insurance Association (AHIA) and the Employers Council on Flexible Compensation (ECFC), as well as various human resource associations. Rob is a graduate of Bryant University with a BS in Finance.
---
Related Slideshow: Worcester's 25 Wealthiest and Most Influential
Related Articles
Enjoy this post? Share it with others.