Smart Benefits: Received an ACA Tax Bill? Look Twice Before Paying
Monday, September 26, 2016
Last week, the IRS issued an
alert
for taxpayers and tax professionals to watch out for fake emails that claim to contain an IRS tax bill related to the Affordable Care Act.
Reports from all over the country have been filed with the IRS about the receipt of fraudulent versions of CP2000 notices for tax year 2015 sent as an attachment to an email. The IRS issues a CP2000 when income reported from third-party sources such as an employer does not match the income reported on a tax return.
The fraudulent CP2000 notice involved in the scam includes a payment request that taxpayers mail a check made out to "I.R.S." and to the "Austin Processing Center" at a PO Box. It also includes a payment link in the email itself.
The IRS cautions that the CP2000 is a notice commonly mailed to taxpayers through the US Postal Service and is never sent as part of an email. The IRS also shared these other indications that a CP2000 notice could be fake:
The CP 2000 notices involved appear to be issued from an Austin, Texas, address
The underreported issue is related to the ACA requesting information regarding 2014 coverage
The payment voucher lists the letter number as 105C
To determine if a CP2000 notice received is real, a sample of a real notice is available on the IRS site.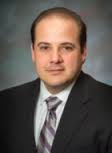 Rob Calise is the Managing Director, Employee Benefits. of Cornerstone|Gencorp, where he helps clients control the costs of employee benefits by focusing on consumer driven strategies and on how to best utilize the tax savings tools the government provides. Rob serves as Chairman of the Board of United Benefit Advisors, and is a board member of the Blue Cross & Blue Shield of RI Broker Advisory Board, United HealthCare of New England Broker Advisory Board and Rhode Island Business Healthcare Advisors Council. He is also a member of the National Association of Health Underwriters (NAHU), American Health Insurance Association (AHIA) and the Employers Council on Flexible Compensation (ECFC), as well as various human resource associations. Rob is a graduate of Bryant University with a BS in Finance.
---
Related Slideshow: Worcester's 25 Wealthiest and Most Influential
Related Articles
Enjoy this post? Share it with others.