Smart Benefits: Reminder - PCORI Fee Due July 31
Monday, May 28, 2018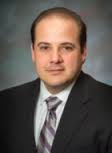 The annual fee to fund the federal Patient-Centered Outcomes Research Institute (PCORI), paid by employers who sponsor self-insured health plans (including certain HRAs) and by commercial group health insurance providers, is due July 31.
And for 2018, the fee went up by about 10 cents per employee or dependent enrolled.
The fee is assessed for each plan year ending after September 30, 2012, and before October 1, 2019. All plan sponsors of self-insured group health plans will pay the PCORI fee in 2018, but the amount of the fee will depend on when the plan year ends:
Rob Calise is the Managing Director, Employee Benefits of The Hilb Group of New England, where he helps clients control the costs of employee benefits by focusing on consumer-driven strategies and on how to best utilize the tax savings tools the government provides. Rob serves as Chairman of the Board of United Benefit Advisors, and is a board member of the Blue Cross & Blue Shield of RI Broker Advisory Board, United HealthCare of New England Broker Advisory Board and Rhode Island Business Healthcare Advisors Council. He is also a member of the National Association of Health Underwriters (NAHU), American Health Insurance Association (AHIA) and the Employers Council on Flexible Compensation (ECFC), as well as various human resource associations. Rob is a graduate of Bryant University with a BS in Finance
Related Articles
Enjoy this post? Share it with others.