Smart Benefits: Reminder to Self-Insured Plans - PCORI Fee Due July 31
Monday, June 19, 2017
For specified health insurance policies and self-insured health plans, the annual filing and fee payment to help fund the Patient-Centered Outcomes Research Institute (PCORI) is due July 31.
The fee, required to be reported once a year in the second quarter IRS Form 720, applies to policy or plan years ending on or after Oct. 1, 2012, and before Oct. 1, 2019. For an insured plan, the insurer is responsible for the filing while for an applicable self-insured health plan, the obligation falls on the plan sponsor. For a list of plans to which the fee applies, see the IRS chart.
The PCORI fee is based on the average number of lives covered under the policy or plan. Adjusted every year for inflation, it's currently $2.26 times the average number of covered lives for plan years ending on or after October 1, 2016 and before October 1, 2017. However, for plan sponsors of applicable self-insured health plans ending before October 1, 2016, the prior year's PCORI fee rate of $2.17 applies for this filing.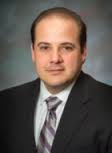 Rob Calise is the Managing Director, Employee Benefits. of Cornerstone|Gencorp, where he helps clients control the costs of employee benefits by focusing on consumer driven strategies and on how to best utilize the tax savings tools the government provides. Rob serves as Chairman of the Board of United Benefit Advisors, and is a board member of the Blue Cross & Blue Shield of RI Broker Advisory Board, United HealthCare of New England Broker Advisory Board and Rhode Island Business Healthcare Advisors Council. He is also a member of the National Association of Health Underwriters (NAHU), American Health Insurance Association (AHIA) and the Employers Council on Flexible Compensation (ECFC), as well as various human resource associations. Rob is a graduate of Bryant University with a BS in Finance.
---
Related Slideshow: Worcester's 25 Wealthiest and Most Influential
Related Articles
Enjoy this post? Share it with others.