Smart Benefits: Safe Harbor for Online Insurance Policies Ends Nov. 1
Monday, October 12, 2015
In June, the Departments of the Treasury, Labor and Health and Human Services issued final regulations on the summary of benefits and coverage (SBC) requirement under the ACA that – among other things – called for insurance companies and group health plans to include in the SBC an Internet address where copies of the individual coverage policy or certificate of coverage can be accessed.
The requirement was effective for open enrollment periods beginning on or after September 1, 2015. But after realizing some issuers couldn't make these documents accessible online in time, HHS said it wouldn't enforce this provision – yet that relief ends Nov. 1.
In a recent FAQ, the Centers for Medicare & Medicaid Services stated that if a group health insurance issuer is required to provide the web address on the SBC before October 31, 2015, HHS wouldn't take enforcement action as long as the issuer provides the URL no later than November 1, 2015. Starting then, all group and individual health insurance issuers are expected to provide a web address for the group certificate of coverage or individual policy documents by the date which the SBC is otherwise required under the final rules.
With respect to individual market coverage beginning on or after January 1, 2016, early posting of SPCs is not required.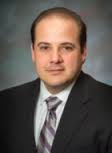 Rob Calise is the Managing Director, Employee Benefits. of Cornerstone|Gencorp , where he helps clients control the costs of employee benefits by focusing on consumer driven strategies and on how to best utilize the tax savings tools the government provides. Rob serves as Chairman of the Board of United Benefit Advisors, and is a board member of the Blue Cross & Blue Shield of RI Broker Advisory Board, United HealthCare of New England Broker Advisory Board and Rhode Island Business Healthcare Advisors Council. He is also a member of the National Association of Health Underwriters (NAHU), American Health Insurance Association (AHIA) and the Employers Council on Flexible Compensation (ECFC), as well as various human resource associations. Rob is a graduate of Bryant University with a BS in Finance.
---
Related Slideshow: 2015 Worcester Business Award Winners
The Worcester Regional Chamber of Commerce has announced the winners of the 2015 Worcester Business Awards.
Here are the Winners:
Related Articles
Enjoy this post? Share it with others.