Smart Benefits: Self-Funded Insurance - A Growing Option Among Employers
Monday, May 11, 2015
As employers continue to face rising health care costs and added fees imposed by the ACA, many are turning to self-funded insurance plans.
With self-funded plans, employers assume direct financial responsibility for their employees' claims. The advantages?
Responsibility for administration and paying claims is handed over to a Third Party Administrator or insurance carrier
The Health Insurance Industry Fee doesn't apply to self-insured plans
Self-funded plans do not have to meet all the benefit design requirements under Obamacare, just the minimum essential value and affordability requirements
Self-funded plans from most state insurance laws, including reserve requirements, mandated benefits, premium taxes, and consumer protection regulations.
But self-funding also has some downsides, most notably, risk. Claim activity can vary monthly and, as a result, so can costs – a challenge for companies with cash flow issues. And, since claims of members are not comingled with the insurer's risk pool, a handful of large, unexpected claims can be crippling. To help protect against large, unexpected claims, employers may buy stop-loss coverage.
While self-funded have traditionally been more common among large employers, small groups are starting to take notice. According to the Kaiser Family Foundation 2014 Employer Health Benefits Survey, 15% of workers in small companies (3-199 employees) were covered by self-funded plans. That figure rose with the number of employees: 81% of employees in large firms (200+ workers), 83% in companies with 1,000-4,999 employees are, and 91% of covered workers in firms with 5,000 or more workers were in self-funded plans in 2014.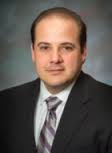 Rob Calise is a founding partner of Cornerstone Group, where he helps clients control the costs of employee benefits by focusing on consumer driven strategies and on how to best utilize the tax savings tools the government provides. Rob serves as Chairman of the Board of United Benefit Advisors, and is a board member of the Blue Cross & Blue Shield of RI Broker Advisory Board, United HealthCare of New England Broker Advisory Board and Rhode Island Business Healthcare Advisors Council. He is also a member of the National Association of Health Underwriters (NAHU), American Health Insurance Association (AHIA) and the Employers Council on Flexible Compensation (ECFC), as well as various human resource associations. Rob is a graduate of Bryant University with a BS in Finance.
---
Related Slideshow: Massachusetts Business Rankings
See how Massachusetts stacked up.
Related Articles
Enjoy this post? Share it with others.