Smart Benefits: Should You Boost Benefits in Light of Tax Reform?
Monday, February 05, 2018
Since the new tax reform legislation was signed into law that lowered the corporate tax rate to a flat 21%, some employers have been taking advantage of the changes – and the savings – and rewarding employees with added perks.
The financial benefit of the law to corporations is being passed on in several highly-publicized ways.
One-Time Bonuses: On Thursday, Lowe's was the latest of many companies since the passage of the tax reform legislation to announce one-time $1,000 bonuses for its more than 260,000 hourly employees nationwide.
Minimum Wage Hikes: In December, Wells Fargo pledged to raise the minimum hourly pay rate to $15. And just last week, Cigna announced it would establish a minimum wage of $16 an hour for US employees.
Retirement Plan Match Increases: Big companies like Visa and Aflac have responded to the tax reform legislation by raising their match on employee 401(k) contributions. Visa recently announced it would increase its contribution to 10 percent of a worker's base salary.
With the tax cut a boon to businesses, it may be worth considering investing in your employees, and your future.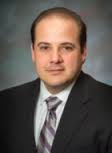 Rob Calise is the Managing Director, Employee Benefits of The Hilb Group of New England, where he helps clients control the costs of employee benefits by focusing on consumer-driven strategies and on how to best utilize the tax savings tools the government provides. Rob serves as Chairman of the Board of United Benefit Advisors, and is a board member of the Blue Cross & Blue Shield of RI Broker Advisory Board, United HealthCare of New England Broker Advisory Board and Rhode Island Business Healthcare Advisors Council. He is also a member of the National Association of Health Underwriters (NAHU), American Health Insurance Association (AHIA) and the Employers Council on Flexible Compensation (ECFC), as well as various human resource associations. Rob is a graduate of Bryant University with a BS in Finance.
Related Articles
Enjoy this post? Share it with others.