Smart Benefits: Should You Go Voluntary?
Monday, January 08, 2018
As benefit costs continue to shift more to employees, concerned workers are increasingly seeking voluntary insurance products to help them protect their finances. In fact, more employees are participating in voluntary benefits than ever before. And according to Willis Towers Watson, among the most popular voluntary offerings right now designed to help employees with their financial well-being are:
Identity Theft Protection: These policies safeguard employees from the financial losses associated with identity theft by reimbursing victims for the expenses of restoring their identity and repairing their credit.
Critical Illness Coverage: The type of insurance pays out a lump-sum cash benefit to cover the costs associated with qualifying critical illnesses.
Student Loan Repayment Programs: Under these programs, employers contribute to employees' loan payments – often capped at a specified amount – to help them meet their obligations faster and reduce their stress.
Pet Insurance: With pet insurance, employees pay a premium to get coverage for certain services, from preventative care to emergency care depending on the plan, to help reduce spending on expensive treatments and procedures.
And employees aren't the only ones who benefit. By enriching their benefit offerings with voluntary options, employers can boost morale, engagement, and retention.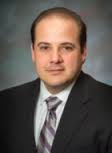 Rob Calise is the Managing Director, Employee Benefits of The Hilb Group of New England, where he helps clients control the costs of employee benefits by focusing on consumer-driven strategies and on how to best utilize the tax savings tools the government provides. Rob serves as Chairman of the Board of United Benefit Advisors, and is a board member of the Blue Cross & Blue Shield of RI Broker Advisory Board, United HealthCare of New England Broker Advisory Board and Rhode Island Business Healthcare Advisors Council. He is also a member of the National Association of Health Underwriters (NAHU), American Health Insurance Association (AHIA) and the Employers Council on Flexible Compensation (ECFC), as well as various human resource associations. Rob is a graduate of Bryant University with a BS in Finance.
Related Articles
Enjoy this post? Share it with others.