Smart Benefits: Staffing Up this Summer? Best Practices for Hiring PT Help
Monday, February 25, 2019
If you're like many area businesses, you depend on added part-time help each summer to manage seasonal demand. But finding these workers and bringing them on board can be challenging. Here are five tips to help your chance of success.
Identify Your Needs: Make sure you really need a part-time framework and not a full-time worker to complete the job duties. That way, expectations are clear up front for greater employee satisfaction and a productive working relationship.
Clearly Define the Role: Even though you're only hiring a part-time employee doesn't mean you should focus any less on the job description. Pay attention to the skills and background you're looking for and make sure candidates will clearly understand that they'll be as valued as full-time staff.
Get Competitive: In certain markets, it can be tough to find part-time workers in the summer. To boost your chances of success, offer a competitive wage and even discretionary benefits like discounts, wellness programs, voluntary options, or additional workplace perks.
Cast a Wide Net, but Not Too Wide: You may already have recommendations for part-time help but if not, start by asking colleagues or friends or check with local colleges. While job postings may work, they can result in countless inquiries and unqualified applicants. If you do consider job boards, look for targeted ones that specialize in seasonal workers.
Be Aware of Independent Contractor Status: You don't want to misclassify workers so be sure you accurately determine whether a part-time worker is an employee or independent contractor. For those who are employees, you'll need to determine whether FLSA rules apply such as minimum wage protections.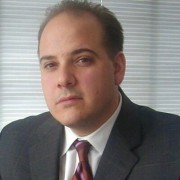 Rob Calise is the Managing Director, Employee Benefits of The Hilb Group of New England, where he helps clients control the costs of employee benefits by focusing on consumer-driven strategies and on how to best utilize the tax savings tools the government provides. Rob serves as Chairman of the Board of United Benefit Advisors, and is a board member of the Blue Cross & Blue Shield of RI Broker Advisory Board, United HealthCare of New England Broker Advisory Board and Rhode Island Business Healthcare Advisors Council. He is also a member of the National Association of Health Underwriters (NAHU), American Health Insurance Association (AHIA) and the Employers Council on Flexible Compensation (ECFC), as well as various human resource associations. Rob is a graduate of Bryant University with a BS in Finance
Related Articles
Enjoy this post? Share it with others.