Smart Benefits: Stopping the Exodus - Tips to Improve Employee Retention
Monday, April 17, 2017
Although a certain amount of turnover is to be expected, high levels can undermine the success of a department – and even the entire organization. But there are steps organizations can take to increase employee retention.
Hire the right people. One of the best ways to avoid turnover is to hire the right people from the start. Explain the job in detail in the first interview – and be realistic. You don't want a candidate to get the wrong impression about the work or they may end up taking a job they don't really want. Don't forget to define your expectations clearly. And look for a good fit between the job and the candidate's skills, knowledge, experience, and interests.
Get off to a good start. How new employees perceive their first few months on the job can make a big difference in whether that person ends up staying on the job for years or leaving after a short time. Effective orientation is directly linked to job satisfaction and lower turnover rates. Providing employees the training they need to perform well in a job also increases their fulfillment. And be sure to get employees involved with their co-workers since involvement is another key ingredient of employee satisfaction.
Understand what employees want: Consider what employees want most from their jobs so you can provide them the environment they seek, like opportunities to grow and develop in their careers, a good boss and pleasant co-workers, meaningful, challenging work, enough time to do quality work, recognition for a job well done, fairness, and clear goals.
Promote Open Communication: Good communication – between management and employees as well as among employees – is essential for creating a positive workplace environment. Share information with employees. Listen to their concerns and problems. Welcome ideas. And encourage interaction among employees.
Remain flexible: Try not to make employees choose between their work and their personal lives. Whenever possible, help employees find a satisfactory balance between job and family and accommodate individual needs if necessary.
Determine the causes of turnover: Exit interviews or questionnaires can provide valuable information about voluntary separations that might have been avoided. It can also be useful to conduct anonymous surveys among current employees to identify potential problems. Ask about employees' feelings about supervision, thoughts about the work environment, and their attitudes toward compensation and benefits.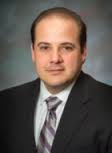 Rob Calise is the Managing Director, Employee Benefits. of Cornerstone|Gencorp, where he helps clients control the costs of employee benefits by focusing on consumer driven strategies and on how to best utilize the tax savings tools the government provides. Rob serves as Chairman of the Board of United Benefit Advisors, and is a board member of the Blue Cross & Blue Shield of RI Broker Advisory Board, United HealthCare of New England Broker Advisory Board and Rhode Island Business Healthcare Advisors Council. He is also a member of the National Association of Health Underwriters (NAHU), American Health Insurance Association (AHIA) and the Employers Council on Flexible Compensation (ECFC), as well as various human resource associations. Rob is a graduate of Bryant University with a BS in Finance.
---
Related Slideshow: Worcester's 25 Wealthiest and Most Influential
Related Articles
Enjoy this post? Share it with others.