Smart Benefits: Summary Annual Reports Due Sept. 30
Monday, July 23, 2018
ERISA requires plan administrators to regularly provide plan participants information about their health benefit plans. And one of the documents that health plans with 100 or more plan participants at the beginning of a plan year must furnish is a Summary Annual Report.
Plan administrators must automatically give participants a copy of the report, which is a written narrative of the information contained in the Form 5500 files with the Department of Labor, including:
Name of the insurer
Total premiums paid
Value of plan assets at the beginning and end of the plan year
Amount of plan expenses
It is due to participants within nine months after the close of a plan year. That means, for most calendar year plans, the due date for the plan year 2017 report is September 30, 2018.
For more information about the requirements, click here.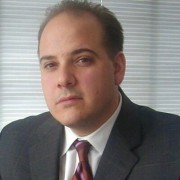 R
ob Calise is the Managing Director, Employee Benefits of The Hilb Group of New England, where he helps clients control the costs of employee benefits by focusing on consumer-driven strategies and on how to best utilize the tax savings tools the government provides. Rob serves as Chairman of the Board of United Benefit Advisors, and is a board member of the Blue Cross & Blue Shield of RI Broker Advisory Board, United HealthCare of New England Broker Advisory Board and Rhode Island Business Healthcare Advisors Council. He is also a member of the National Association of Health Underwriters (NAHU), American Health Insurance Association (AHIA) and the Employers Council on Flexible Compensation (ECFC), as well as various human resource associations. Rob is a graduate of Bryant University with a BS in Finance
Related Articles
Enjoy this post? Share it with others.