Smart Benefits: The ACA Court Ruling - What You Need to Know
Monday, December 24, 2018
On December 14, a federal judge in Texas ruled that the entire Affordable Care Act (ACA) is unconstitutional because of a recent change in federal tax law that eliminates the individual mandate penalty by reducing it $0. The ACA's individual mandate requires virtually all Americans to have health insurance or pay a penalty.
The Texas lawsuit claimed that the voiding of the individual mandate penalty, which takes effect on January 1, 2019, removes the legal underpinning that the U.S. Supreme Court relied on when it upheld the ACA in 2012. In the judge's ruling, he concluded that the individual mandate "is essential to and inseverable from the remainder of the ACA," and that therefore, the reduction of the individual mandate to $0 renders the entire law unconstitutional.
What does that mean for employers and employees?
The ruling has no immediate impact on the ACA's employer mandate or on health coverage for individuals enrolled in Exchange coverage or Medicaid expansion coverage. The White House issued a statement on the ruling, saying, "We expect this ruling will be appealed to the Supreme Court. Pending the appeal process, the law remains in place."
California, joined by 16 other Democratic states, has said it will pursue an appeal and reversal of the decision.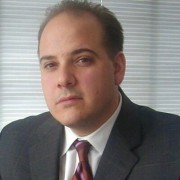 Rob Calise is the Managing Director, Employee Benefits of The Hilb Group of New England, where he helps clients control the costs of employee benefits by focusing on consumer-driven strategies and on how to best utilize the tax savings tools the government provides. Rob serves as Chairman of the Board of United Benefit Advisors, and is a board member of the Blue Cross & Blue Shield of RI Broker Advisory Board, United HealthCare of New England Broker Advisory Board and Rhode Island Business Healthcare Advisors Council. He is also a member of the National Association of Health Underwriters (NAHU), American Health Insurance Association (AHIA) and the Employers Council on Flexible Compensation (ECFC), as well as various human resource associations. Rob is a graduate of Bryant University with a BS in Finance
Related Articles
Enjoy this post? Share it with others.