Smart Benefits: The Compliance Risks of Voluntary Life Insurance?
Monday, February 27, 2017
Voluntary benefits are on the rise as employers look for more ways to provide employees added financial protection and a more competitive benefits package. And life insurance remains one of the most popular offerings. But what many employers don't know is that Section 79 of the IRS tax code, which requires any employer-paid life insurance in excess of $50,000 to be included in an employee's wages, also applies to voluntary life plans.
According to the IRS, a taxable fringe benefit arises if voluntary life coverage exceeds $50,000 and the policy is carried either directly or indirectly by the employer, which means:
• The employer pays any cost of the life insurance or
• The employer arranges for the premium payments and premiums paid by at least one employee subsidize those paid by at least one other employee – also known as the "straddle" rule
To avoid straddling, insured rates have to be equal to the rates in the following table or all rates have to be higher or lower for each age band. Otherwise, if the plan's rates are both above and below, employee life insurance from the age bands that have an advantage is considered "carried." If an employee's voluntary life insurance is carried, imputed income rules for amounts over $50,000 apply.
Since employers can face fines and interest penalties for underreporting of fringe benefit wages, be sure to run this simple test if you offer voluntary life insurance.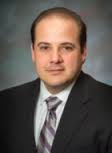 Rob Calise is the Managing Director, Employee Benefits. of Cornerstone|Gencorp, where he helps clients control the costs of employee benefits by focusing on consumer driven strategies and on how to best utilize the tax savings tools the government provides. Rob serves as Chairman of the Board of United Benefit Advisors, and is a board member of the Blue Cross & Blue Shield of RI Broker Advisory Board, United HealthCare of New England Broker Advisory Board and Rhode Island Business Healthcare Advisors Council. He is also a member of the National Association of Health Underwriters (NAHU), American Health Insurance Association (AHIA) and the Employers Council on Flexible Compensation (ECFC), as well as various human resource associations. Rob is a graduate of Bryant University with a BS in Finance.
---
Related Slideshow: Worcester's 25 Wealthiest and Most Influential
Related Articles
Enjoy this post? Share it with others.