Smart Benefits: Updated ACA Reporting Forms Available for 2019
Monday, December 03, 2018
Annual employer reporting under the Affordable Care Act is due in early 2019. And the IRS recently released updated versions of the necessary forms along with instructions.
Form 1094-C/Form 1095-C: Employers with 50 or more full-time employees use Forms 1094-C and 1095-C to report information about offers of health coverage and enrollment in health coverage for their employees to determine compliance with the employer shared responsibility provisions. In a notice, the IRS extended the deadline for employers to provide a Form 1095-C to employees until March 4. Form 1094-C and Forms 1095-C must be filed with the IRS by February 28, or April 1 if filing electronically.
Form 1094-B/Form 1095-B: Small employers that aren't subject to the employer shared responsibility provisions sponsoring self-insured group health plans use Forms 1094-B and 1095-B to report information to employees and the IRS about individuals covered by minimum essential coverage. With the IRS's extension, employees must receive a Form 1095-B by March 4. Forms 1094-B and 1095-B must be filed with the IRS by February 28, or April 1 if filing electronically.
If you can't make these deadlines, be sure to apply for an ACA reporting extension with the IRS by submitting a Form 8809 on or before the due date of the return for an automatic extension. Otherwise, failure to file complete and accurate Forms 1094-C on time could result in penalties equal to $250 per form, while missing the deadline for filing and furnishing correct information on Form 1095-C could result in a $500 penalty per form.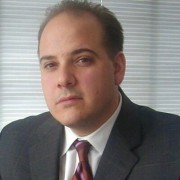 Rob Calise is the Managing Director, Employee Benefits of The Hilb Group of New England, where he helps clients control the costs of employee benefits by focusing on consumer-driven strategies and on how to best utilize the tax savings tools the government provides. Rob serves as Chairman of the Board of United Benefit Advisors, and is a board member of the Blue Cross & Blue Shield of RI Broker Advisory Board, United HealthCare of New England Broker Advisory Board and Rhode Island Business Healthcare Advisors Council. He is also a member of the National Association of Health Underwriters (NAHU), American Health Insurance Association (AHIA) and the Employers Council on Flexible Compensation (ECFC), as well as various human resource associations. Rob is a graduate of Bryant University with a BS in Finance
Related Articles
Enjoy this post? Share it with others.