Smart Benefits: USCIS Unveils New Form I-9
Monday, December 05, 2016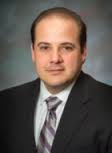 The U.S. Citizenship and Immigration Services (USCIS) recently released a new version of
Form I-9, Employment Eligibility Verification.
By law, employers must complete and retain Form I-9 for each person hired to verify their identity and employment authorization.
The new Form I-9, dated November 14, 2016, has an expiration date of August 31, 2019. Employers may continue using a Form I-9 with a revision date of March 8, 2013 (or may use the new version) through January 21, 2017. By January 22, 2017, employers must use only the new version. Employers should also continue to follow existing storage and retention rules for all of their previously completed Forms I-9.

The new version of Form I-9 includes some changes, including Section 1 asks for "other last names used" rather than "other names used," and streamlines certification for certain foreign nationals. Other changes include:
The addition of prompts to ensure information is entered correctly;
The ability to enter multiple preparers and translators;
A dedicated area for including additional information rather than having to add it in the margins; and
A supplemental page for the preparer/translator.
Additionally, the instructions have been separated from the form (in line with other USCIS forms) and include specific instructions for completing each field.

According to USCIS, the new Form I-9 is easier to complete on a computer. Enhancements include drop-down lists and calendars for filling in dates, on-screen instructions for each field, easy access to the full instructions, and an option to clear the form and start over. When an employer prints the completed form, a quick response (QR) code is automatically generated, which can be read by most QR readers.

Click here to download the new Form I-9 and instructions.
Rob Calise is the Managing Director, Employee Benefits. of Cornerstone|Gencorp, where he helps clients control the costs of employee benefits by focusing on consumer driven strategies and on how to best utilize the tax savings tools the government provides. Rob serves as Chairman of the Board of United Benefit Advisors, and is a board member of the Blue Cross & Blue Shield of RI Broker Advisory Board, United HealthCare of New England Broker Advisory Board and Rhode Island Business Healthcare Advisors Council. He is also a member of the National Association of Health Underwriters (NAHU), American Health Insurance Association (AHIA) and the Employers Council on Flexible Compensation (ECFC), as well as various human resource associations. Rob is a graduate of Bryant University with a BS in Finance.

---
Related Slideshow: Worcester's 25 Wealthiest and Most Influential
Related Articles
Enjoy this post? Share it with others.