Smart Benefits: Veterans Exempt from Employee Count Under ACA
Monday, October 05, 2015
Employers who hire a veteran get more than an employee – they get some relief from the ACA's employer mandate.
At the end of July, President Obama signed into law the Surface Transportation and Veterans Health Care Choice Improvement Act. The law allows employers to exclude full-time employees who served in the military and have coverage under TRICARE or a health care program administrated by the Department of Veterans Affairs from being classified as an eligible employee for the purposes of the ACA's employer mandate to provide minimum essential health care coverage.
Since employers can exclude veterans with applicable coverage from the ACA's 50-or-more full-time employee threshold count, the Act is design to encourage businesses to hire more veterans.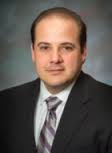 Rob Calise is a founding partner of Cornerstone Group, where he helps clients control the costs of employee benefits by focusing on consumer driven strategies and on how to best utilize the tax savings tools the government provides. Rob serves as Chairman of the Board of United Benefit Advisors, and is a board member of the Blue Cross & Blue Shield of RI Broker Advisory Board, United HealthCare of New England Broker Advisory Board and Rhode Island Business Healthcare Advisors Council. He is also a member of the National Association of Health Underwriters (NAHU), American Health Insurance Association (AHIA) and the Employers Council on Flexible Compensation (ECFC), as well as various human resource associations. Rob is a graduate of Bryant University with a BS in Finance.
---
Related Slideshow: Massachusetts Business Rankings
See how Massachusetts stacked up.
Related Articles
Enjoy this post? Share it with others.