Smart Benefits: What Benefits Do Workers Want? More Financial Education
Monday, March 12, 2018
A recent
study by MassMutual
reveals that nearly 60 percent of workers feel more financially secure because of the financial and insurance benefits provided by their employers. But they want even more help to promote greater financial wellness.
Since only aboutut four out of 10 middle class workers reported working with a financial professional, employees are eager for advice. A quarter of workers are offered financial education at work but as many as half of employees surveyed said they'd welcome additional help or guidance on personal finances from employers. In addition, 51 percent said they want more education from their employer about saving for retirement.
Millennials in particular were interested in getting financial assistance at work. Seventy percent said they'd like financial planning services and 60 percent indicated they be interested in budgeting assistance at work.
Financial stress can negatively impact your workforce. Consider helping employees better manage their finances for their benefit, and yours.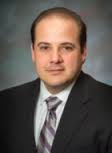 Rob Calise is the Managing Director, Employee Benefits of The Hilb Group of New England, where he helps clients control the costs of employee benefits by focusing on consumer-driven strategies and on how to best utilize the tax savings tools the government provides. Rob serves as Chairman of the Board of United Benefit Advisors, and is a board member of the Blue Cross & Blue Shield of RI Broker Advisory Board, United HealthCare of New England Broker Advisory Board and Rhode Island Business Healthcare Advisors Council. He is also a member of the National Association of Health Underwriters (NAHU), American Health Insurance Association (AHIA) and the Employers Council on Flexible Compensation (ECFC), as well as various human resource associations. Rob is a graduate of Bryant University with a BS in Finance
Related Articles
Enjoy this post? Share it with others.