Smart Benefits: What Drives Health Plan Satisfaction?
Monday, February 12, 2018
Survey
results
released this month from America's Health Insurance Plans (AHIP) revealed that 71% of respondents are satisfied with their plans, with comprehensive coverage, affordability and choice named as the top reasons behind their satisfaction.
When asked to pick which one factor – comprehensive coverage or affordability – was most important in a plan, 58% cited comprehensive coverage with 42% naming affordability.
Of the benefits that matter, respondents named the following as the three most important for their plan to cover:
Prescription drugs
Preventive care
Emergency care
According to the results, the value-added services employees would most like to see to help reduce healthcare costs are wellness programs that offer premium discounts and health or flexible savings accounts.
Since, according to AHIP, more than 180 million Americans receive healthcare from their employer, the insights shared by participants about the significance they place on coverage can help employers understand the role of benefits in recruitment and retention. In fact, 46% of those surveyed said employer-provided plans played a role in their recruitment and 56% said it impacted their choice to stay in their current job.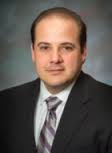 Rob Calise is the Managing Director, Employee Benefits of The Hilb Group of New England, where he helps clients control the costs of employee benefits by focusing on consumer-driven strategies and on how to best utilize the tax savings tools the government provides. Rob serves as Chairman of the Board of United Benefit Advisors, and is a board member of the Blue Cross & Blue Shield of RI Broker Advisory Board, United HealthCare of New England Broker Advisory Board and Rhode Island Business Healthcare Advisors Council. He is also a member of the National Association of Health Underwriters (NAHU), American Health Insurance Association (AHIA) and the Employers Council on Flexible Compensation (ECFC), as well as various human resource associations. Rob is a graduate of Bryant University with a BS in Finance
Related Articles
Enjoy this post? Share it with others.