Smart Benefits: Will Student Loan Repayment be the Next Big Benefit?
Monday, September 18, 2017
According to a recent American Student Assistance
survey,
more than half of all young workers worry about repaying their student debt and nearly ninety percent said they'd commit to a job for five years in return for help with repaying their loans.
To help attract younger workers and boost morale and productivity among existing employees, some organizations are augmenting their traditional employee benefit offerings with student loan repayment assistance. But, unfortunately for borrowers, it's not that common yet.
To date, only about four percent of companies offer the benefit, according to SHRM's 2017 Employee Benefits survey – the same amount as in 2016. And, according to a WorldatWork survey from 2016, it's most popular among the country's largest organizations, like Aetna, which will match employees' payments up to $2,000 a year for a maximum of $10,000, and Fidelity, which also contributes up to $2,000 annually up to a lifetime amount of $10,000.
The average amount of student loan debt for a 2016 graduate is more than $35,000. As student debt mounts, loan repayment benefits may become a more widely adopted tool for recruiting and retaining employees.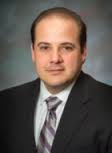 Rob Calise is the Managing Director, Employee Benefits. of Cornerstone|Gencorp, where he helps clients control the costs of employee benefits by focusing on consumer driven strategies and on how to best utilize the tax savings tools the government provides. Rob serves as Chairman of the Board of United Benefit Advisors, and is a board member of the Blue Cross & Blue Shield of RI Broker Advisory Board, United HealthCare of New England Broker Advisory Board and Rhode Island Business Healthcare Advisors Council. He is also a member of the National Association of Health Underwriters (NAHU), American Health Insurance Association (AHIA) and the Employers Council on Flexible Compensation (ECFC), as well as various human resource associations. Rob is a graduate of Bryant University with a BS in Finance.
---
Related Slideshow: Worcester's 25 Wealthiest and Most Influential
Related Articles
Enjoy this post? Share it with others.