Smart Benefits: With Open Enrollment Looming, it Can Pay to Plan Early
Monday, October 03, 2016
This year's open enrollment for 2017 health coverage will soon be underway, with the state and federal exchanges' periods starting November 1 and most employers holding open enrollment in November as well. With just a month to go, now is a good time to review money-saving best practices when it comes to selecting coverage.
Don't auto-renew. There's a good chance participants could save a bit of money by considering new options rather than sticking to the same plan. According to an HHS analysis released in August, last year, more than 40% of returning HealthCare.gov customers switched plans, saving an average of $42 a month.
Shop around. Even if plans offered are the same as last year, review all the options during open enrollment since benefits change often. Compare the plans side by side for benefits, participating providers, and costs to make an informed decision about what program is best for your needs.
Review health needs. While no one can predict what's will happen in the coming year, open enrollment is a good time to review past utilization and consider any known changes that may impact coverage needs in 2017, such as new prescription drugs, upcoming surgeries, a pregnancy and so on.
Consider all costs. When it comes to health insurance, costs mean more than just premiums. Be sure to look at other factors that will impact your out-of-pocket spending as well, including co pays and deductibles.
Look into consumer driven health plans. If an employer offers employees the option of contributing to an HSA or FSA, think about whether you'll benefit by setting aside money tax free to cover qualified out-of-pocket costs in 2017.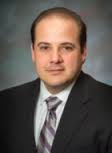 Rob Calise is the Managing Director, Employee Benefits. of Cornerstone|Gencorp, where he helps clients control the costs of employee benefits by focusing on consumer driven strategies and on how to best utilize the tax savings tools the government provides. Rob serves as Chairman of the Board of United Benefit Advisors, and is a board member of the Blue Cross & Blue Shield of RI Broker Advisory Board, United HealthCare of New England Broker Advisory Board and Rhode Island Business Healthcare Advisors Council. He is also a member of the National Association of Health Underwriters (NAHU), American Health Insurance Association (AHIA) and the Employers Council on Flexible Compensation (ECFC), as well as various human resource associations. Rob is a graduate of Bryant University with a BS in Finance.
---
Related Slideshow: Worcester's 25 Wealthiest and Most Influential
Related Articles
Enjoy this post? Share it with others.