Warren Issues Report on Financial Adviser Conflict-of-Interest Rule Threatened by Trump
Sunday, February 05, 2017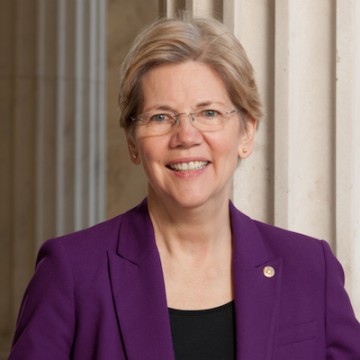 Senator Elizabeth Warren released a report detailing the types of prizes and kickbacks currently offered to retirement advisers for selling certain financial products, even if the products are not in the best interest of the consumers.
"The Labor Department's Conflict of Interest Rule will end the kinds of kickbacks and incentives that put families' retirement savings at risk. The DOL rule protects consumers and creates a level playing field in the market for financial advisers who want to do right by their clients. Instead of doing favors for the big bank CEOs he invited to the West Wing this morning, President Trump should stand with working families by protecting this critical rule," said Senator Warren.
The report shows that kickbacks in the financial industry - particularly in the annuities industry - remain widespread, and that the DOL Conflicts-of-Interest Rule will eliminate the worst of these industry kickbacks.
The report follows up on an earlier 2015 investigation by Senator Warren into conflicts of interest in the annuities industry.
---
Related Slideshow: Worcester's 25 Wealthiest and Most Influential
Related Articles
Enjoy this post? Share it with others.