Worcester Research Bureau Annual Meeting To Be Held June 5
Monday, April 07, 2014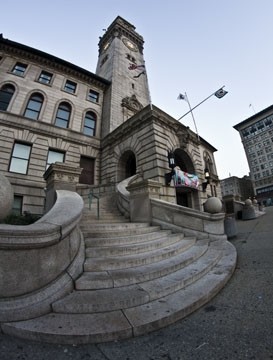 The Worcester Regional Research Bureau
will have its 29th annual meeting – titled "Managing Cities: Insight from the Experts" – on Thursday, June 5th at 4:30 pm at the DCU Center in Worcester.
As the Worcester City Council begins to look for a new city manager, The Research Bureau has put together a panel of experts to discuss the challenges and opportunities the new City Manager may face, as well as what qualities they will need to be effective at the job.
Instead of one keynote speaker, the Research Bureau has turned to a panel of current and former City Managers including Jay Ash of Chelsea and Bernie Lynch and Mike O'Brien formerly of Lowell and Worcester respectively.
The event is sure to be of both local and statewide interest as the panelists represent some of the most prominent voices in the City Manager position in Massachusetts over the past decade.
Official invitations will be sent out in early May. To join the list of sponsors for the event contact Timothy J. McGourthy, the Executive Director of The Research Bureau, at [email protected] or (508) 799-7169.

---
Related Slideshow: 9 Challenges Facing Worcester's New City Manager
Now the Edward Augustus is serving as City Manager for Worcester, GoLocal reached out to the city's leaders to find out what they believe are the biggest challenges Augustus will face in his new role.
Related Articles
Enjoy this post? Share it with others.